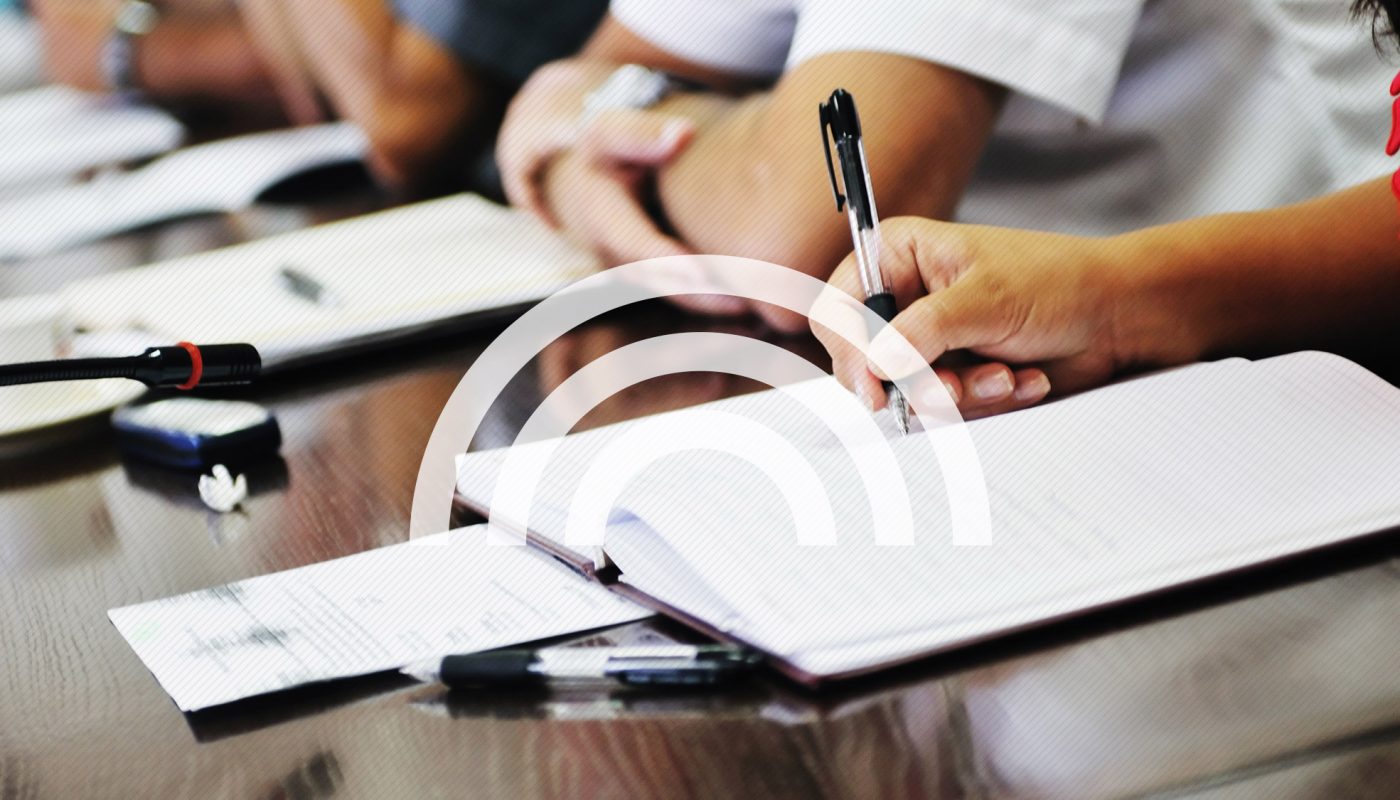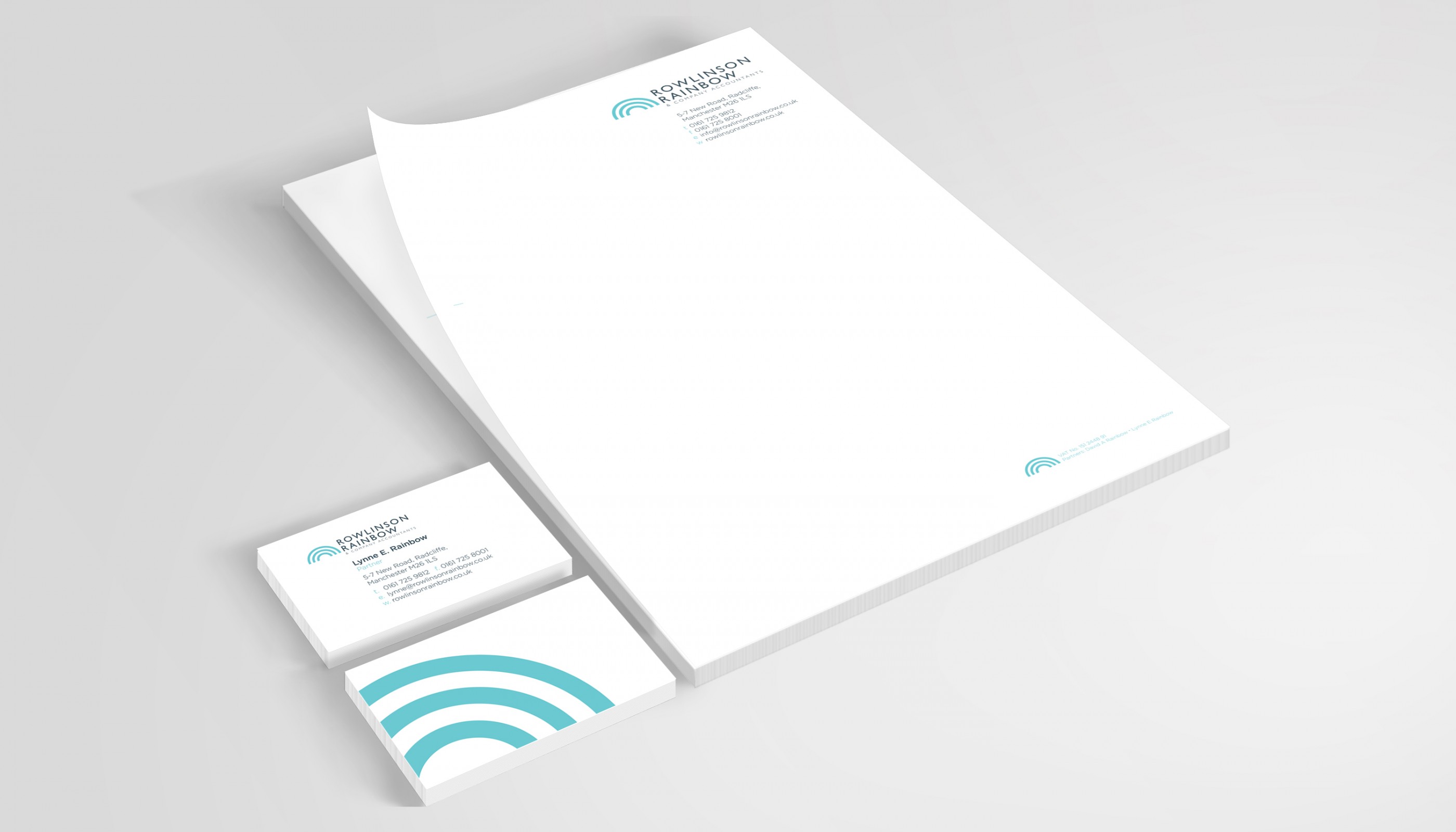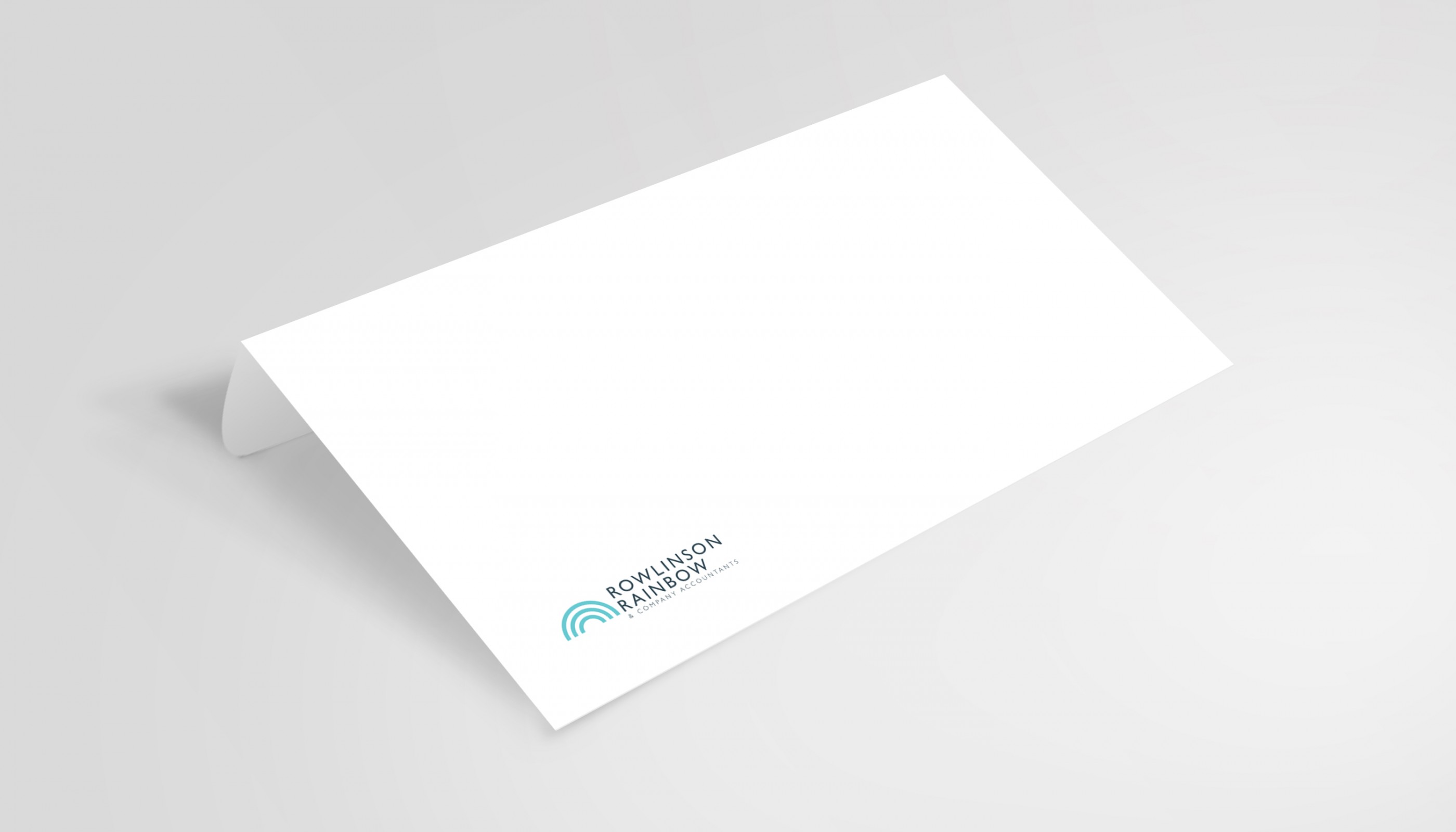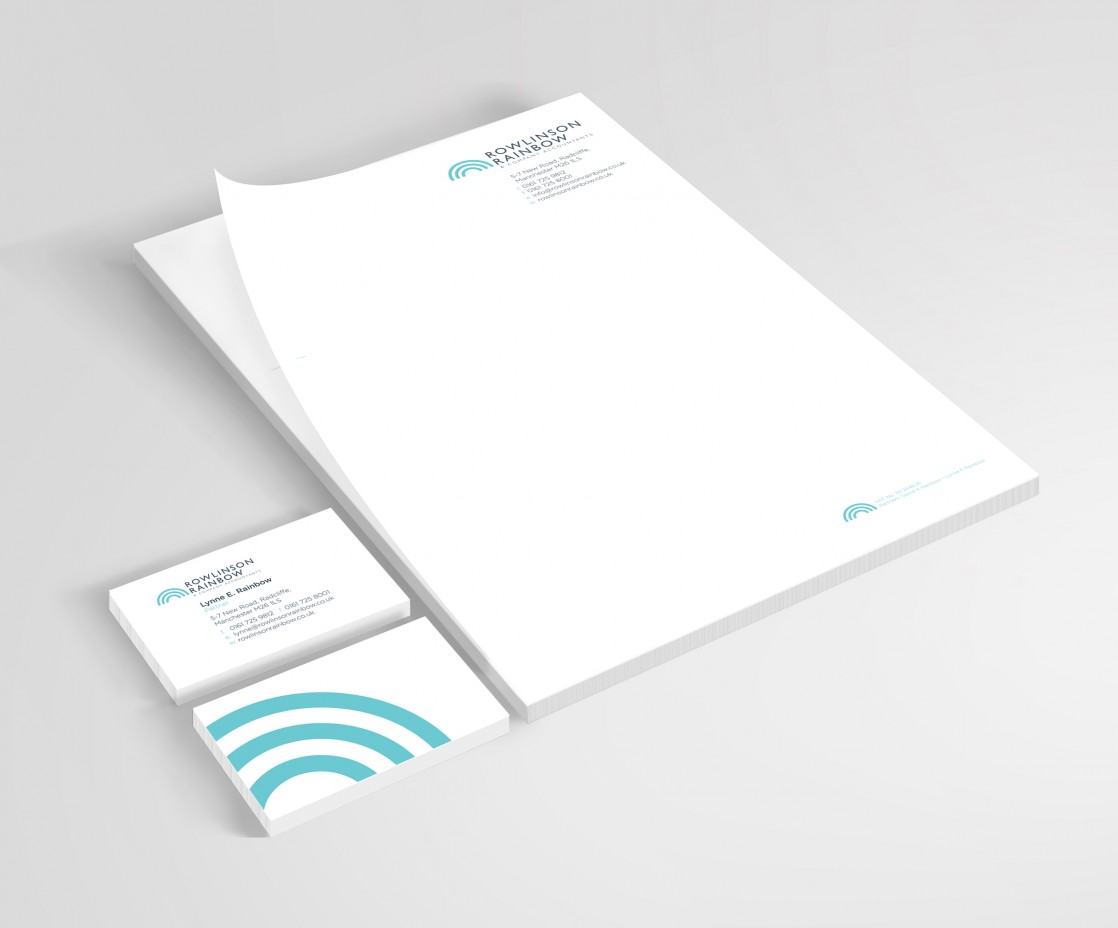 A fresh new logo for an accountant in Manchester. Rowlinson Rainbows new brand breaks the rules in a traditionally conservative sector
Rowlinson Rainbow is an accountants located on the edge of Manchester. With the financial sector traditionally a very conservative type business. Our initial conversation with David and Lynne, the owners was a little unexpected. Emphasising that they wished to move the business away from this style of thinking. A bold move, logos for accountants are traditionally very conservative rather than leaning towards a modern feel.
Aimed to appeal to new clients, we were excited to develop this brief further. We set out to to research logos and create a modern and bold brand. The plan was very much focussed on using complimentary colours and a modern style font. Accompanied by a strong brand icon to re-launch the business into the public domain.
The aim with new logo design was to build a clear and friendly relationship with potential clients. Using a consistent tone of voice throughout all media and building the new brand. As we have previously stated, the brand needed to speak to a modern audience. More businesses are owned by younger people, in other words. This new brand and logo needed to appeal to them, however, at the same time not alienate any of the old clients.
With the logo chosen and signed off by the client. Most importantly, it also works well across all formats and platforms. Above all, this was something that the previous design failed to do. We continued to develop the rest of the company brand. Letterheads, business cards and compliment slips are all regularly used within the company. This was our next task on the project. We created new updated stationery layouts and sent the approved artwork to print. In conclusion, the new print matches the new forward thinking design of the logo and looks amazing.
New logo… new signage…
However, the most striking detail has been new external signage which has been fitted to the office premises. On a busy main road, the signage created by Hypa Concept now serves as an advertisement for the vehicles driving past daily. Evidently logos for accountants can really grab the eye based on the signage.
If you work within the financial sector and are looking for someone to create you a new logo for your accountancy practice. Mark from Hypa Concept is the next conversation you really need to have. We have the knowledge and expertise to help you reach that next level in your branding.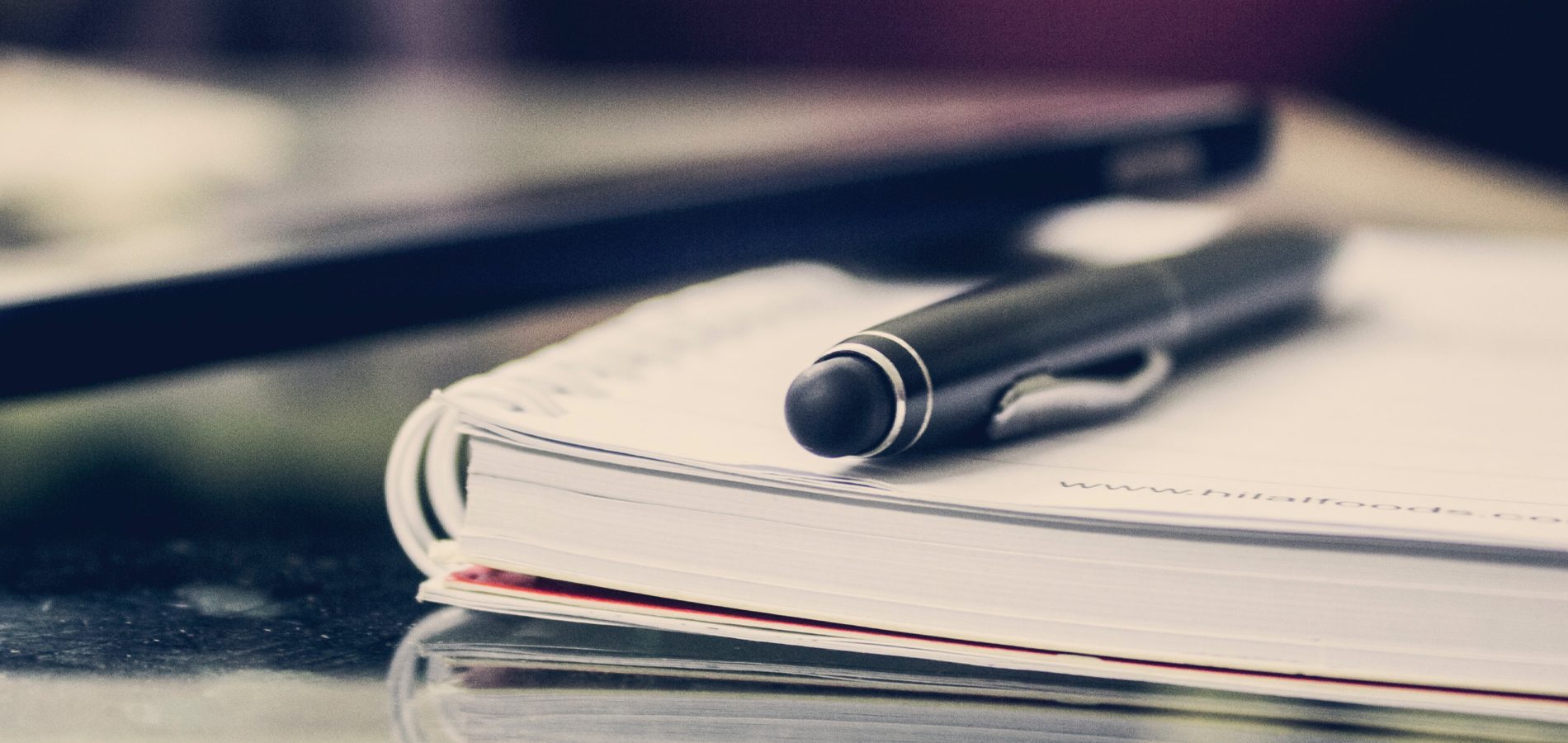 Love what you have see and think we might be a good fit together? Let's start a conversation...
>
Get in Touch