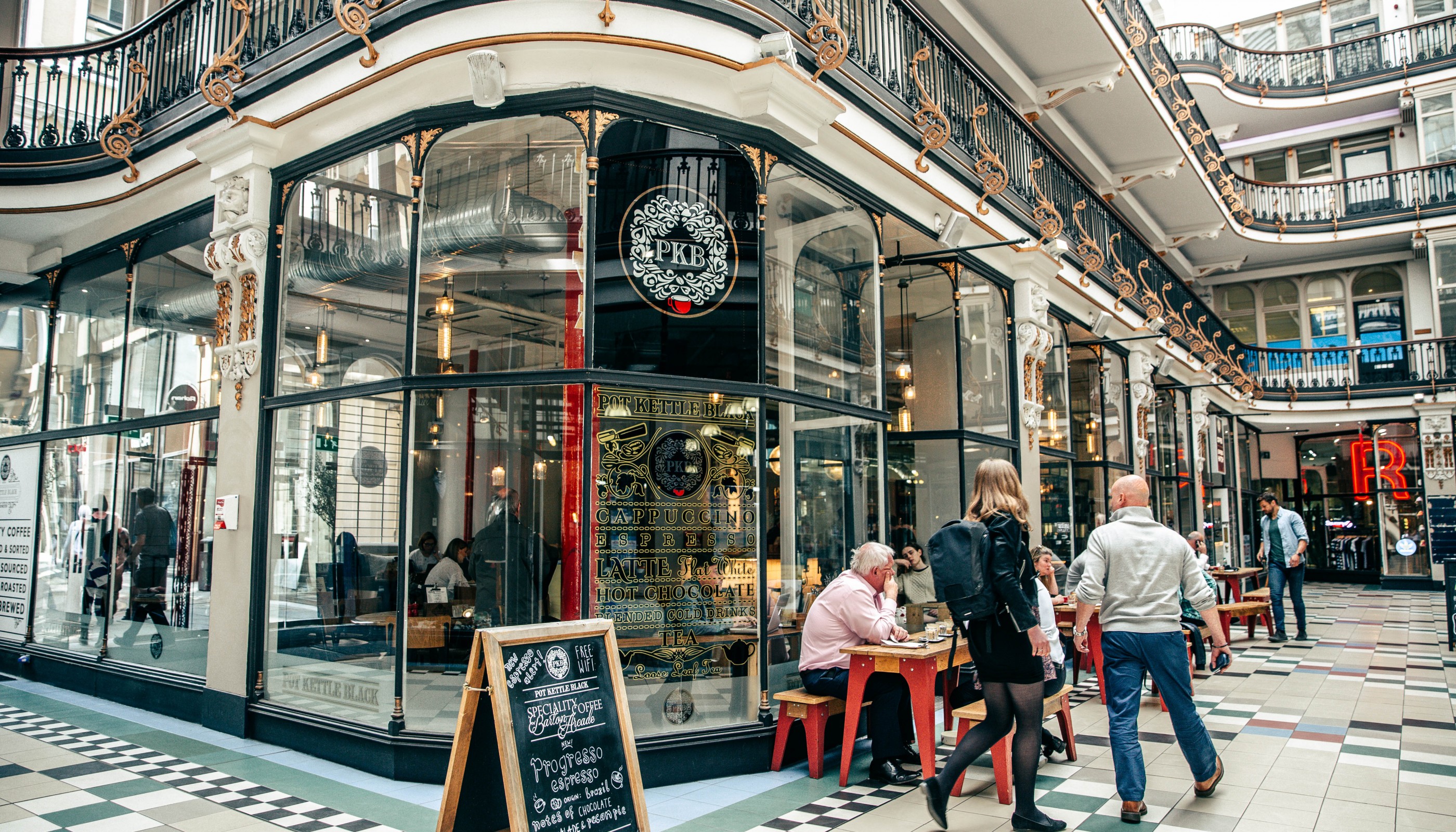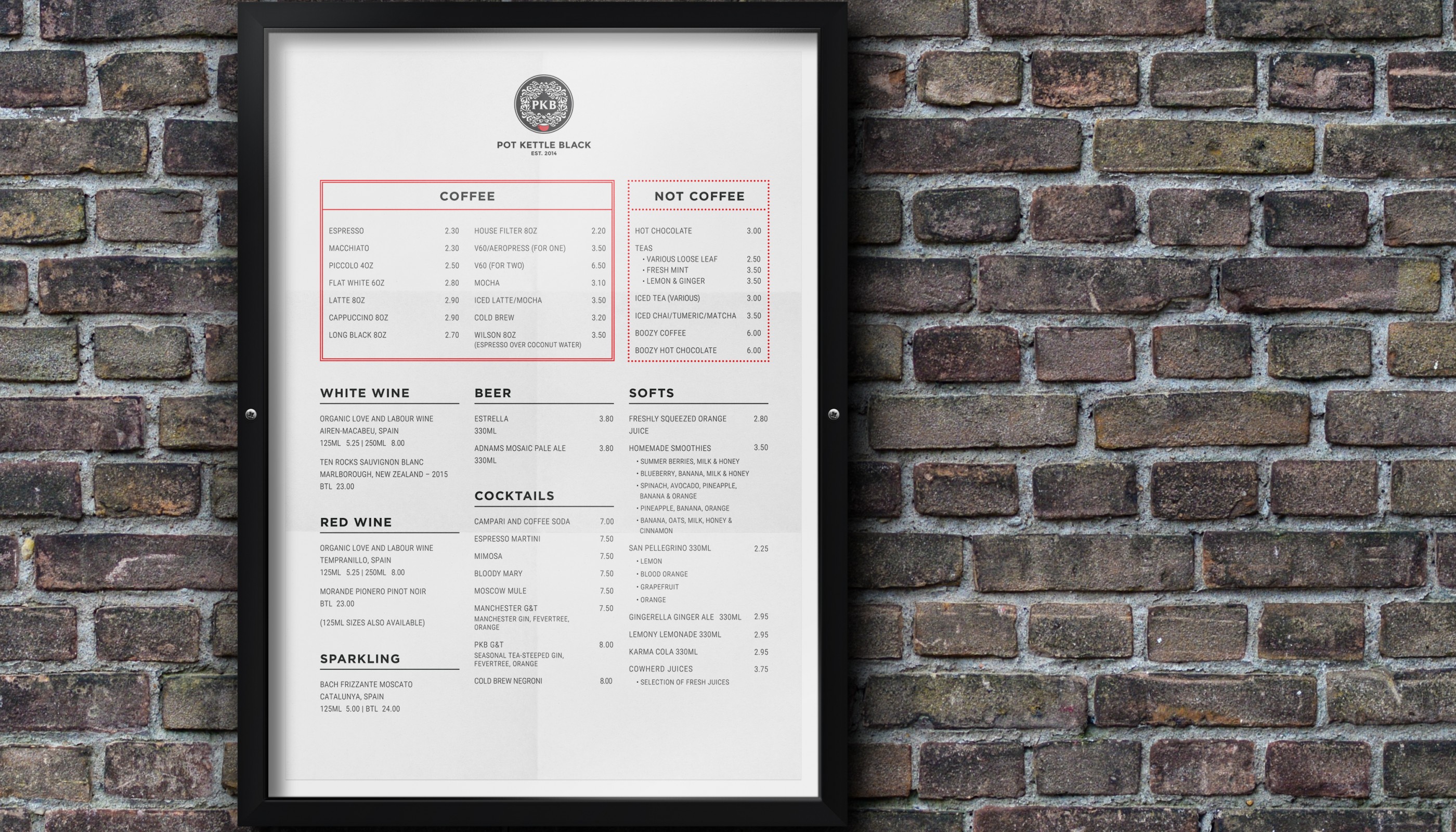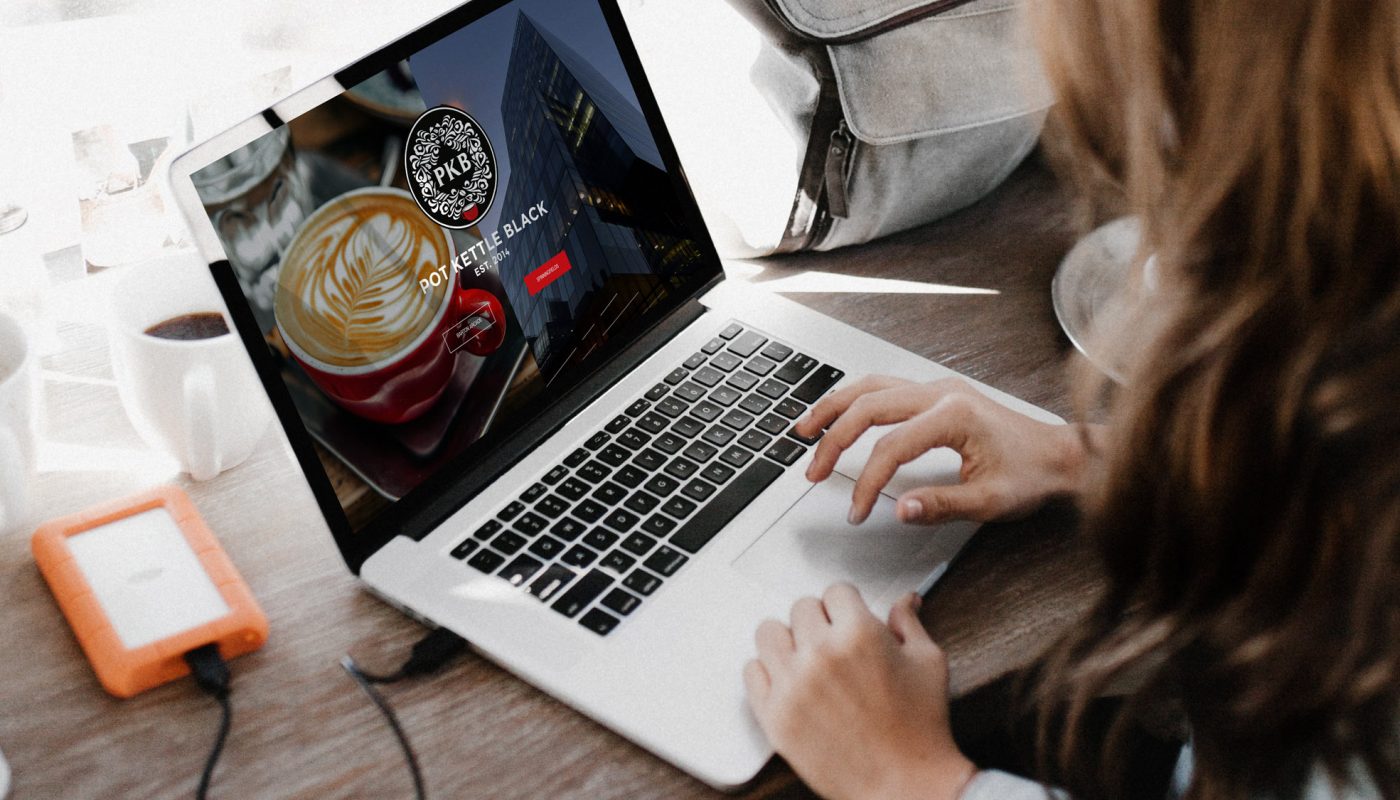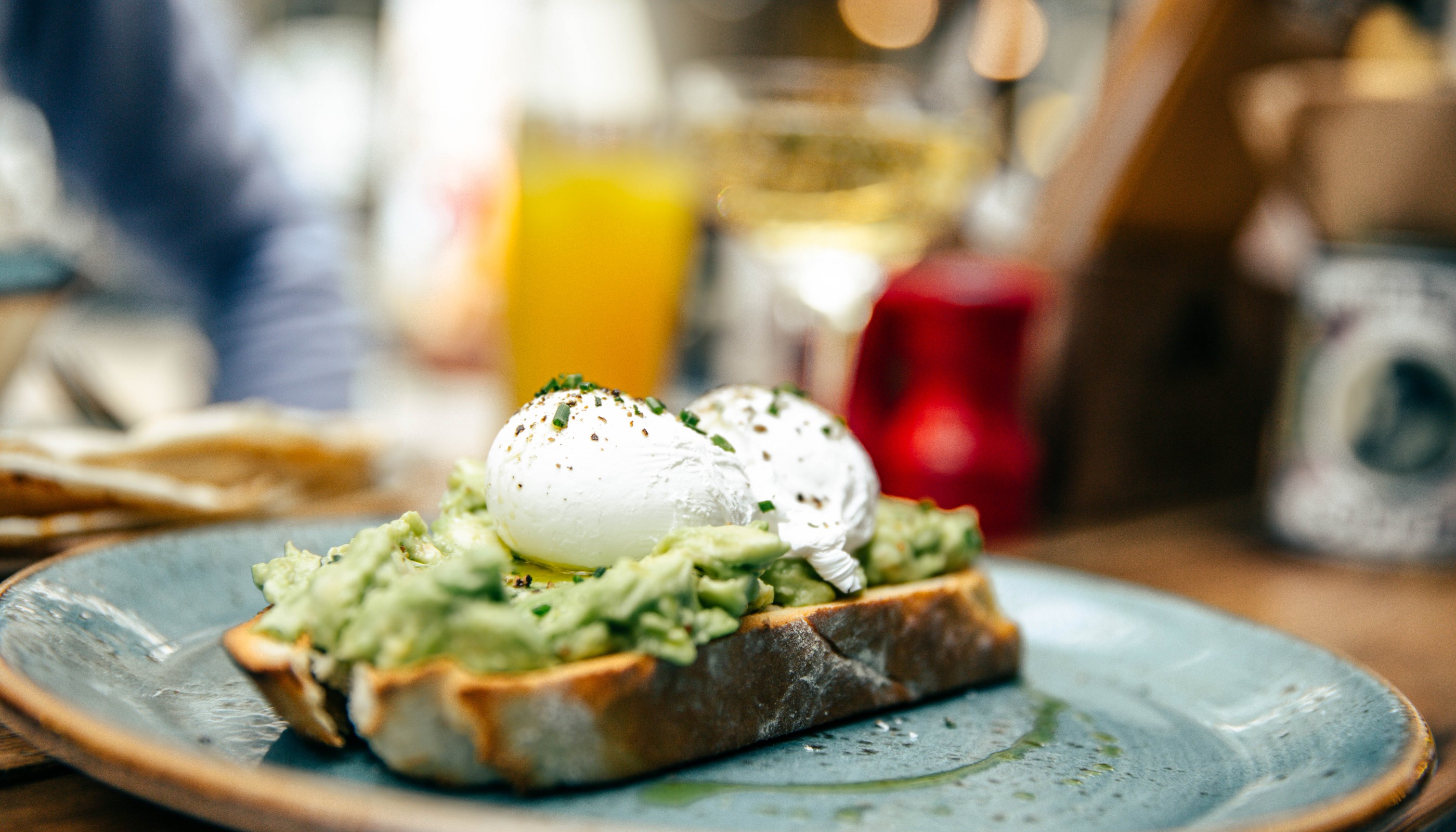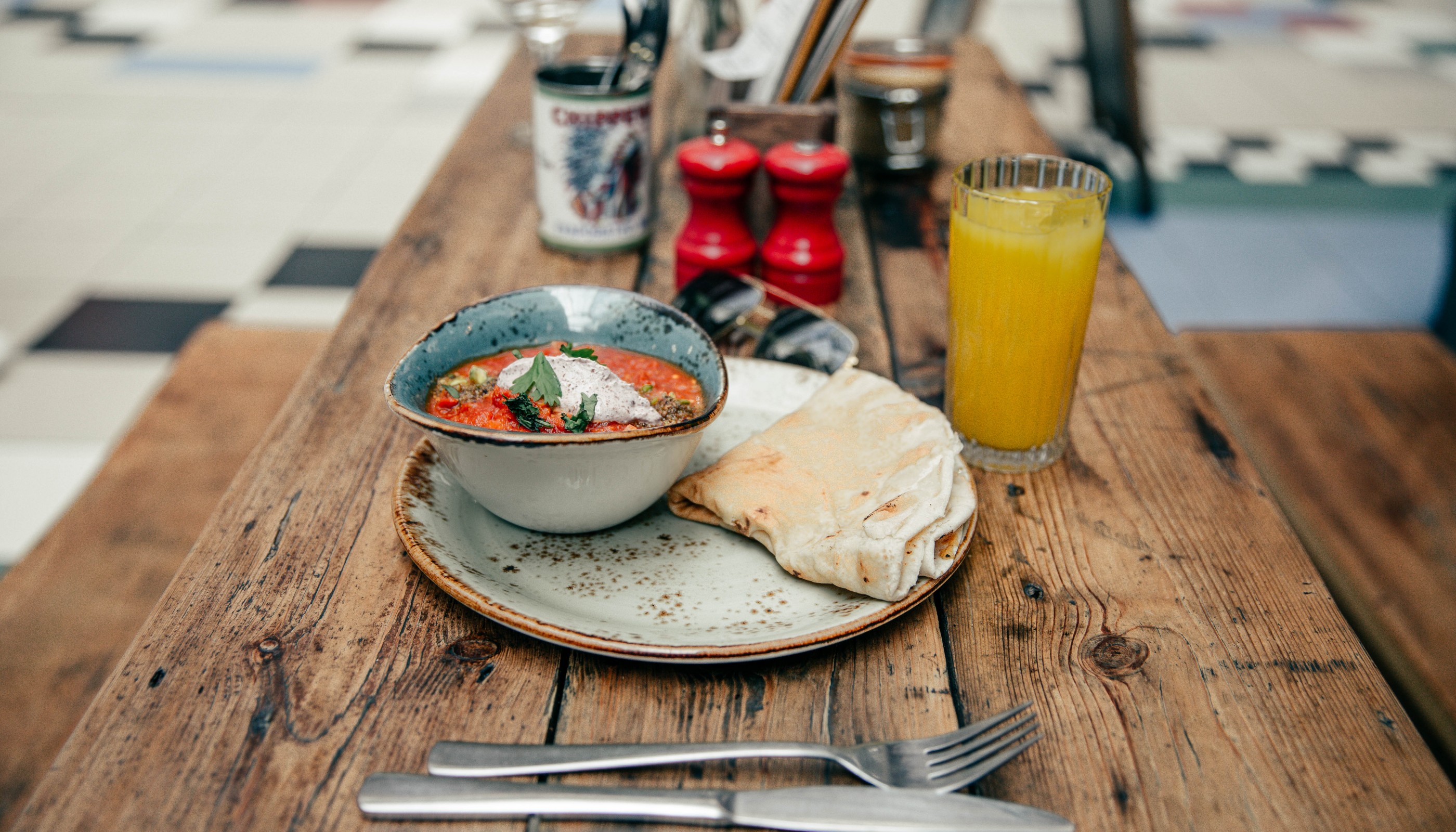 Website design for Pot Kettle Black. Located in Manchester city centre and boasting an internationally inspired brunch menu full of flavour. PKB is officially our favourite venue in Manchester.
As we are fully signed up members of the PKB fan club. We were delighted when John and Mark approached Hypa to rebuild their website. We were already fans of the menu in PKB. So we made a massive point of holding the meetings about the website in the grand settings of the Barton Arcade venue. With flat whites within easy access we listened to what the owners wanted to achieve with the website design.
We had a few ideas of our own what would work for Pot Kettle Black, one thing we were certain of was the use of social media integrating within the website. PKB has a massive social media presence,  over 14,000 followers on Instagram alone. Added to this they have a huge Twitter account that is equally as popular. We knew that we needed to feed off this, the website design was crying out for this.
The site we designed and built leaned heavily on the bespoke shots commissioned for the website. The food, the red cups, the stunning venue, they all look great from the photos taken. Using these fantastic images to make the site visually stimulating whilst making sure it was easy to navigate was another priority. The ever increasing menu has grown rapidly over the past 3 years. With the food menu changes with the seasons. People browsing the site can find out in just 2 clicks what is on offer with ease.
Control
The website design created allows various members of the team at PKB to update the menus, alter text content or add new images. PKB's viewers we knew, would mostly view the website on a mobile device, the site is seamless along all formats. Making sure they do not lose any traffic caused by poor coding or responsive issues.
So, how did we integrate their massive social media following, we built a media hub page, where all information from their accounts was pulled into one page, instagram images could be seen alongside the twitter feed, we even included a youtube account facility for the media page which can be utilised in the future. Since we built the website, the business has gone from strength to strength. A second venue has opening in the Spinningfields area of the city. A bakehouse venue where they bake their own bread and pastries. Plus, further plans for more venues in the pipeline. We created a splash page where the viewer chose which site they wanted to visit, from here we mirrored the sites navigation with fresh content for each venue.
Have you been to PKB yet?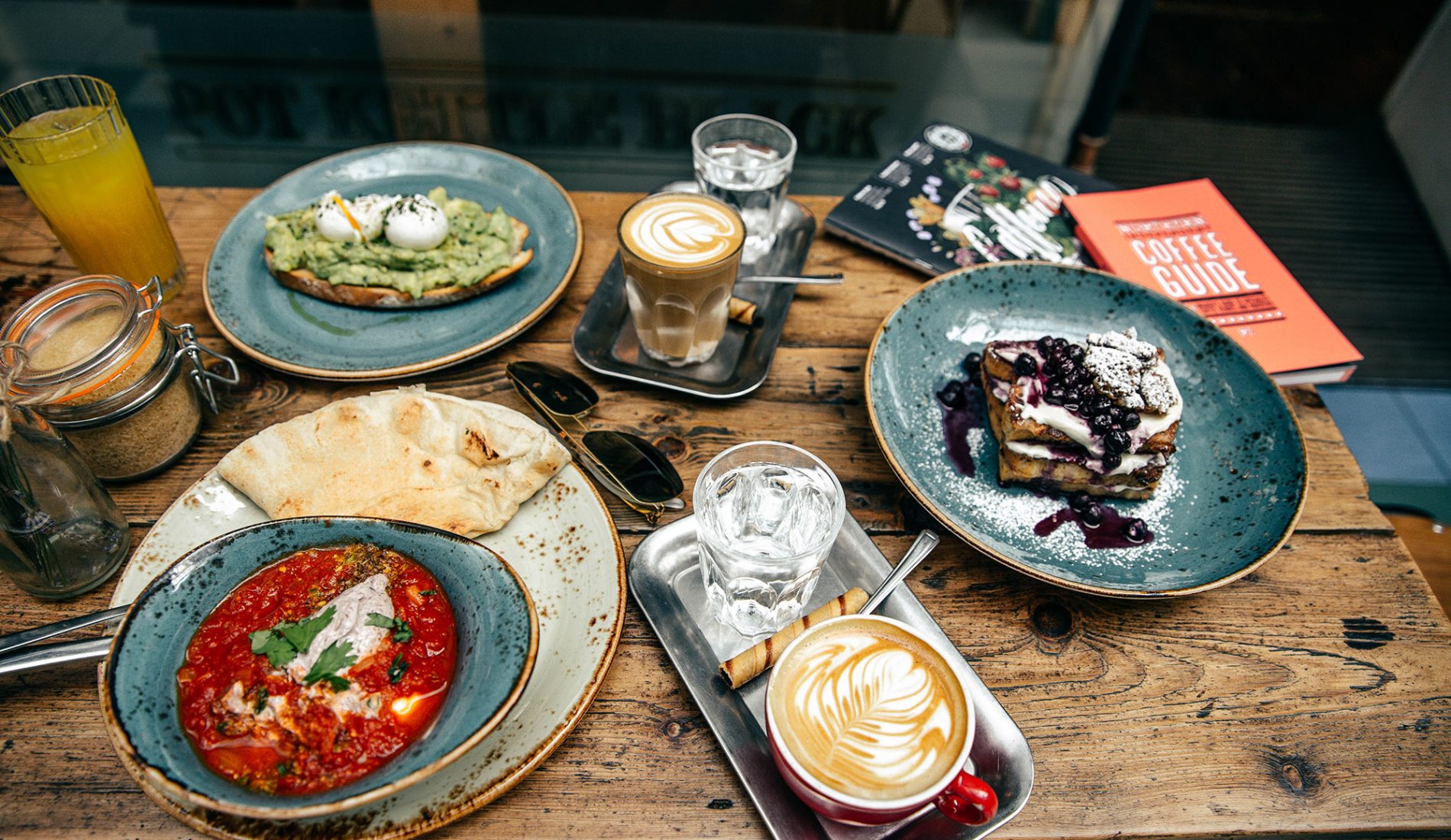 Love what you have see and think we might be a good fit together? Let's start a conversation...
>
Get in Touch