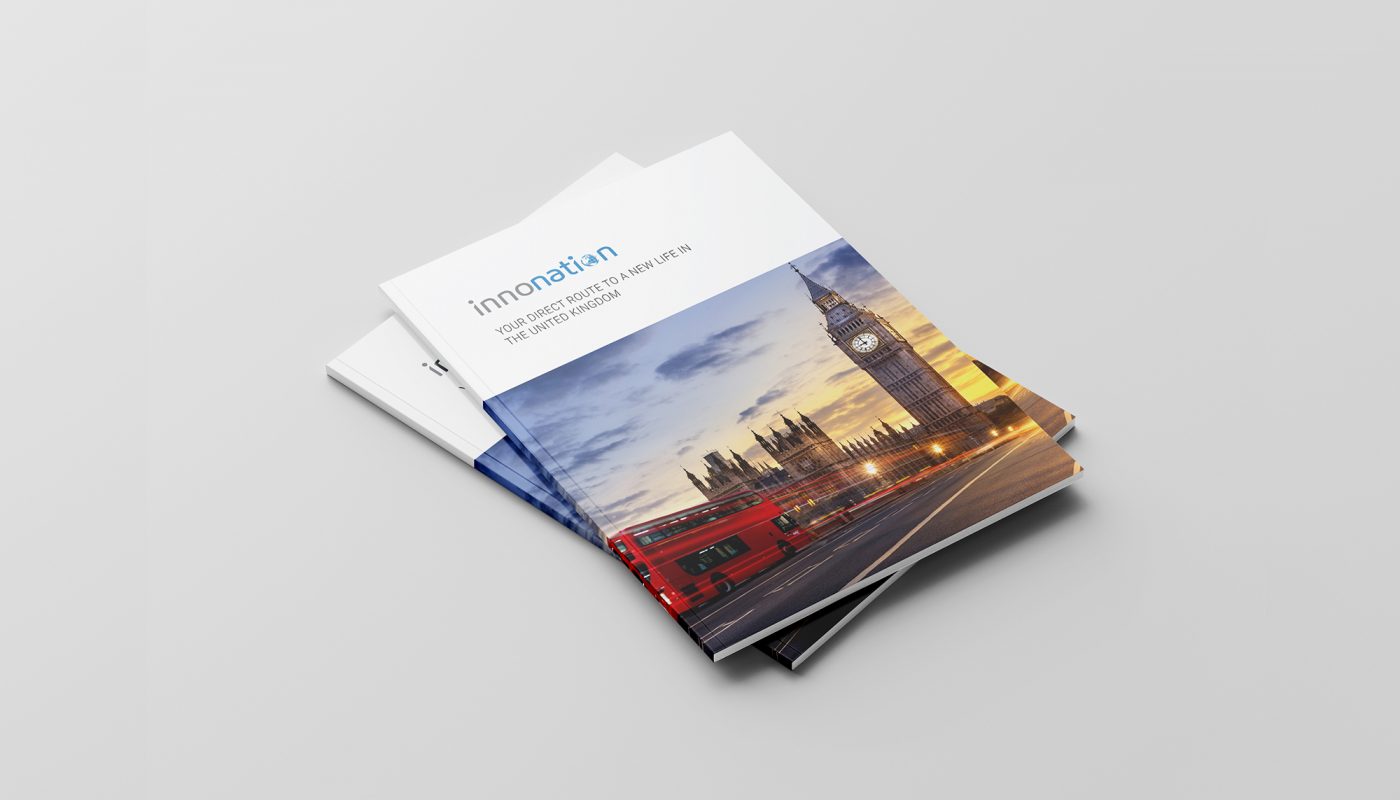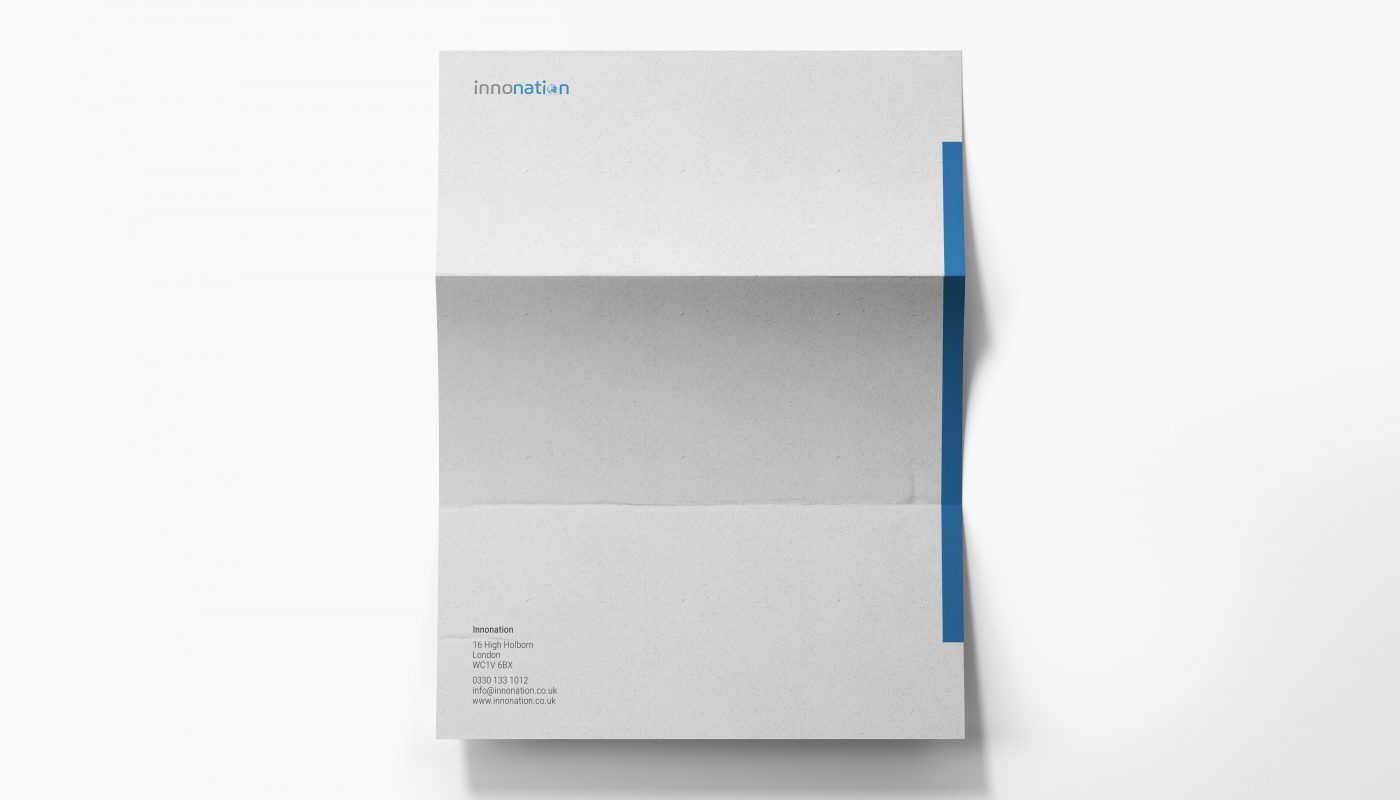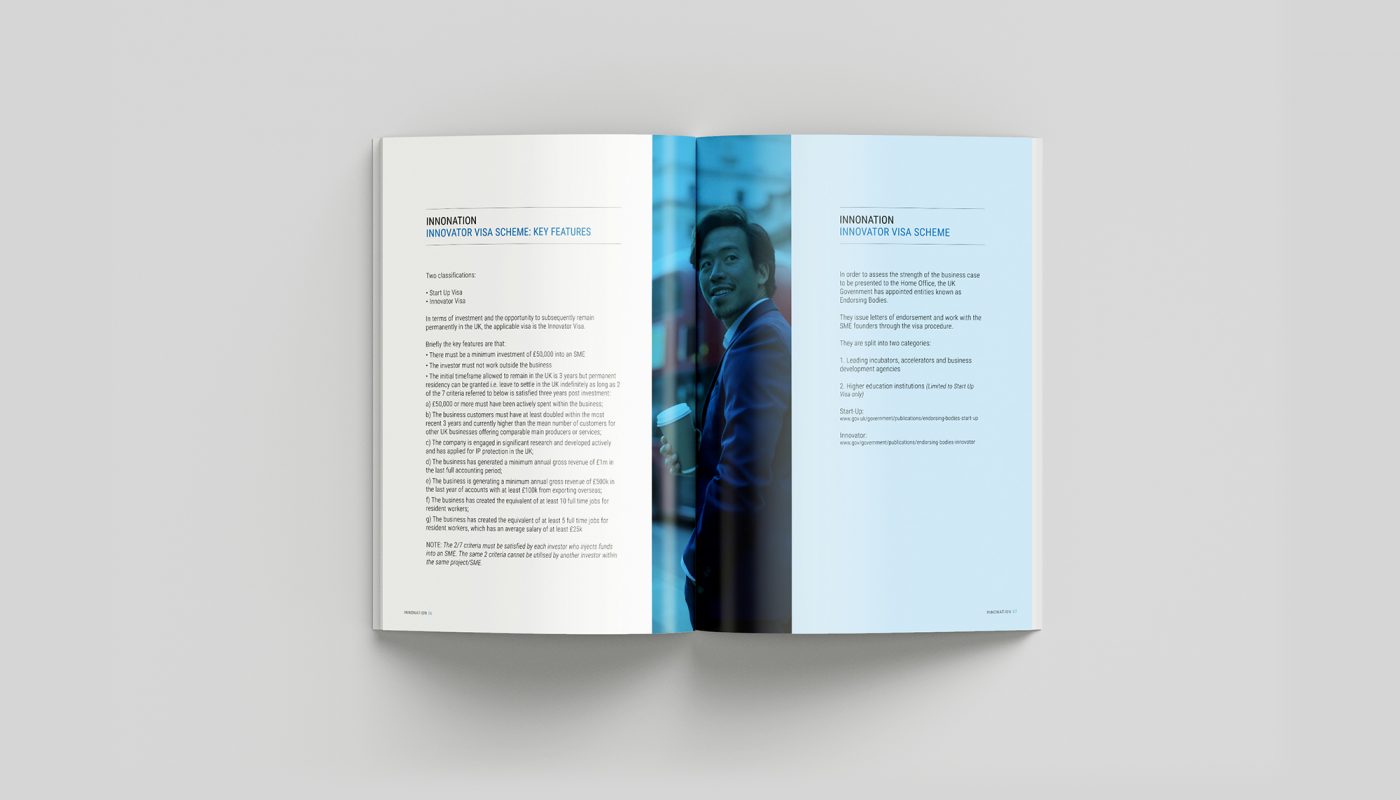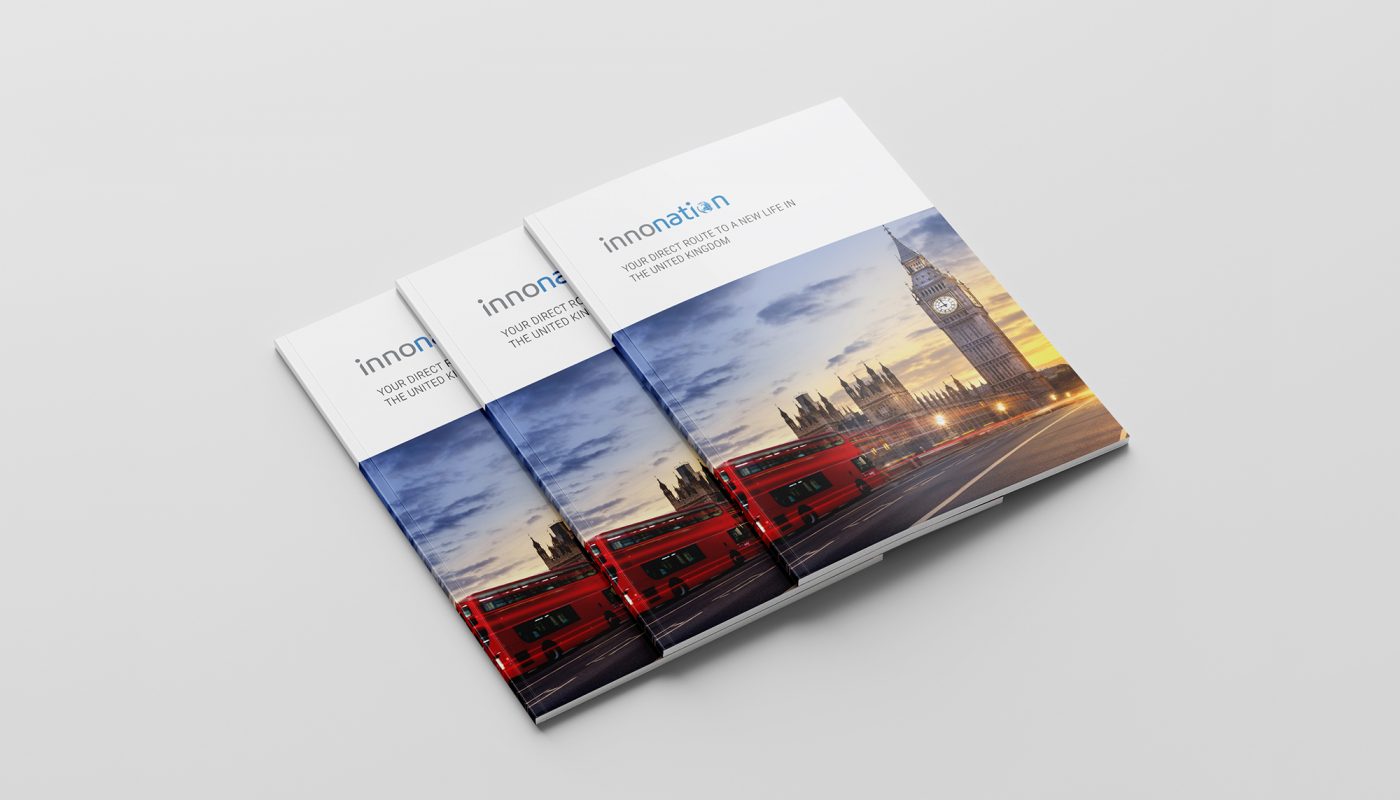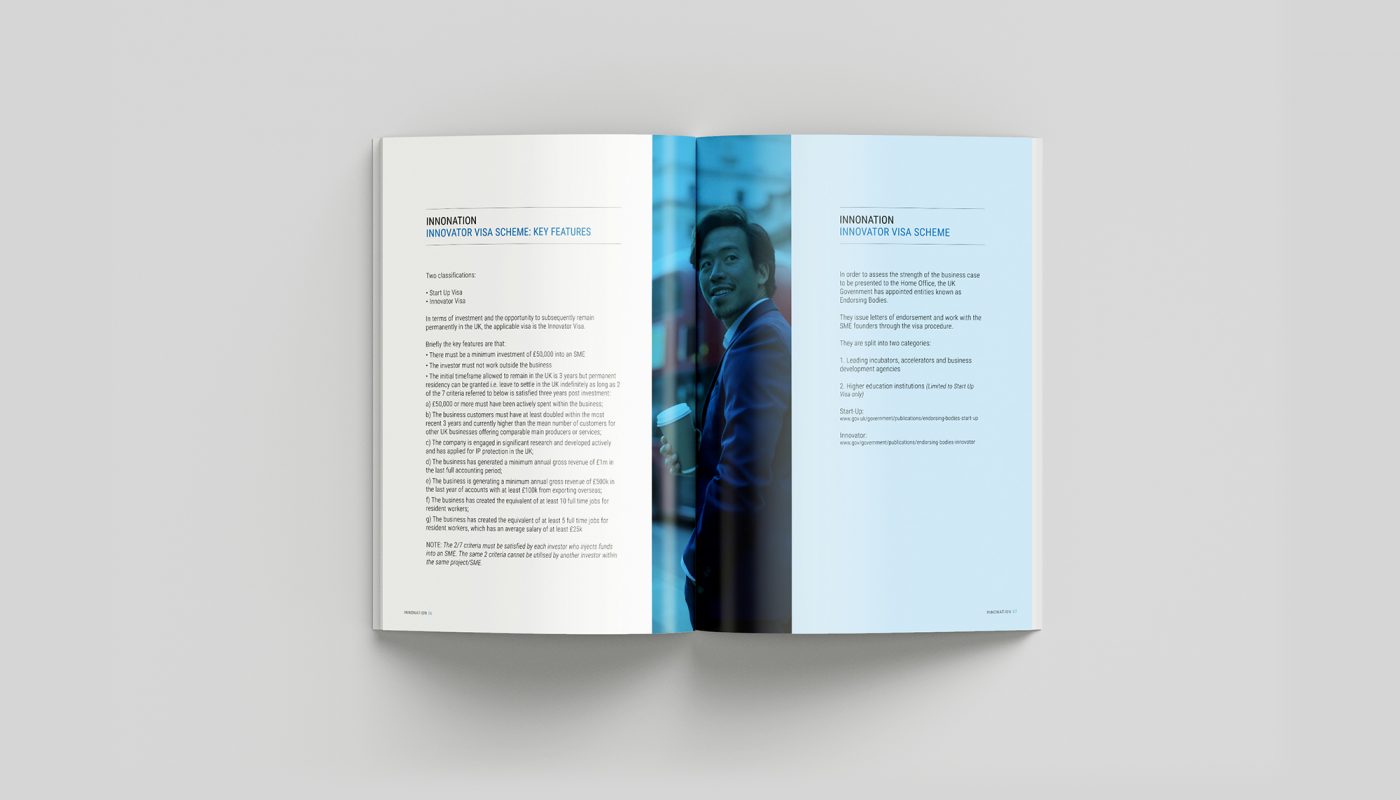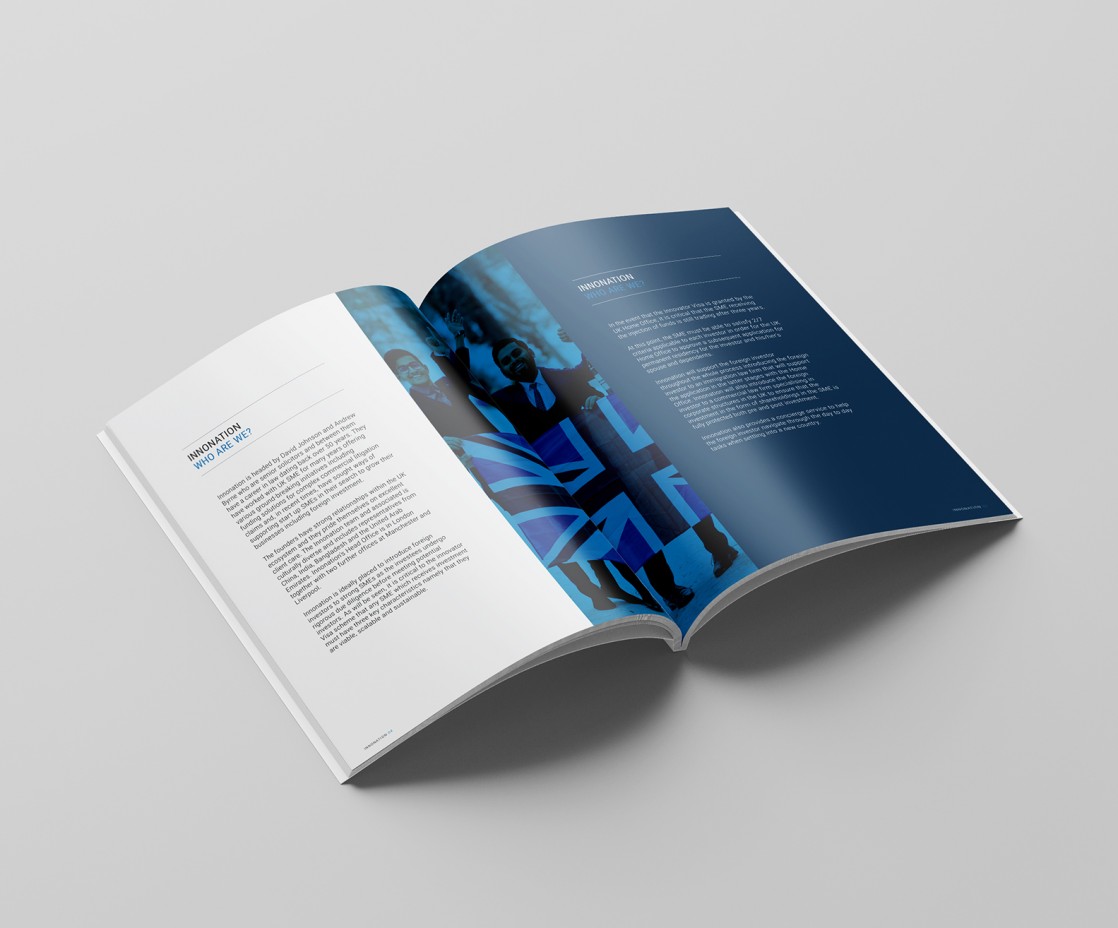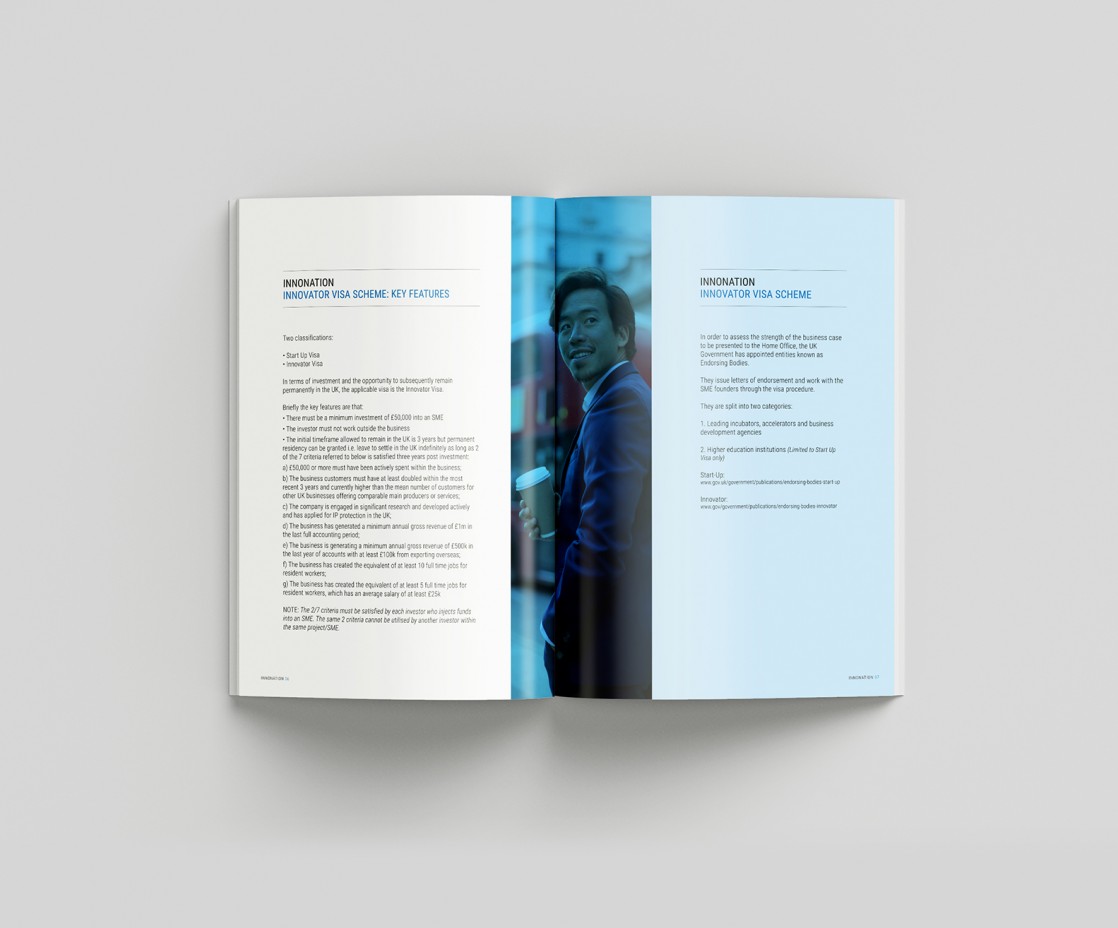 Innonation, another of our legal sector clients supplied with various print and design services.
Innonation are quite a new legal client of ours, with offices in London, Liverpool and Manchester. They came to speak with ourselves regarding their literature they are presently using. Asking for our honest opinion on what we viewed. Both the brochure design and the quality of the print we secretly felt was letting the business down. What became apparent quickly was that they too had their doubts. Which made our conversation a whole lot smoother.
Lets just say that a total redesign of stationery was soon underway by ourselves. The new letterheads, compliment slips and business cards were quickly approved. When we say quick, it was a matter of days from start to finish. The design visuals were approved and we sent them to print for a next day delivery as David was heading to a meeting in India in two days time.
Print services
The new business cards were well received by both the partners and the clients they handed them to. On Davids return we were greeted with a phone call. Asking Hypa to look at producing a brand new brochure design to illustrate the company. After some well placed questions and research into what makes Innonation different. We set to work on the project with various ideas scribbled down. These ideas turned into sketches, some quickly rejected but a couple were developed further. The final design used various images of overseas students, the target audience. Coupled with a colourful filter to make the images their own.
The colour palette used on the images, was also used for the headline titles. These titles were also using the same font that we had used on the stationery. All designed to keep every bit of their printed material uniformed with the same style branding. The final brochure was printed on a matt stock with a laminated finish to the cover. It also left us with a very happy and content client.
Love what you have see and think we might be a good fit together? Let's start a conversation...
>
Get in Touch