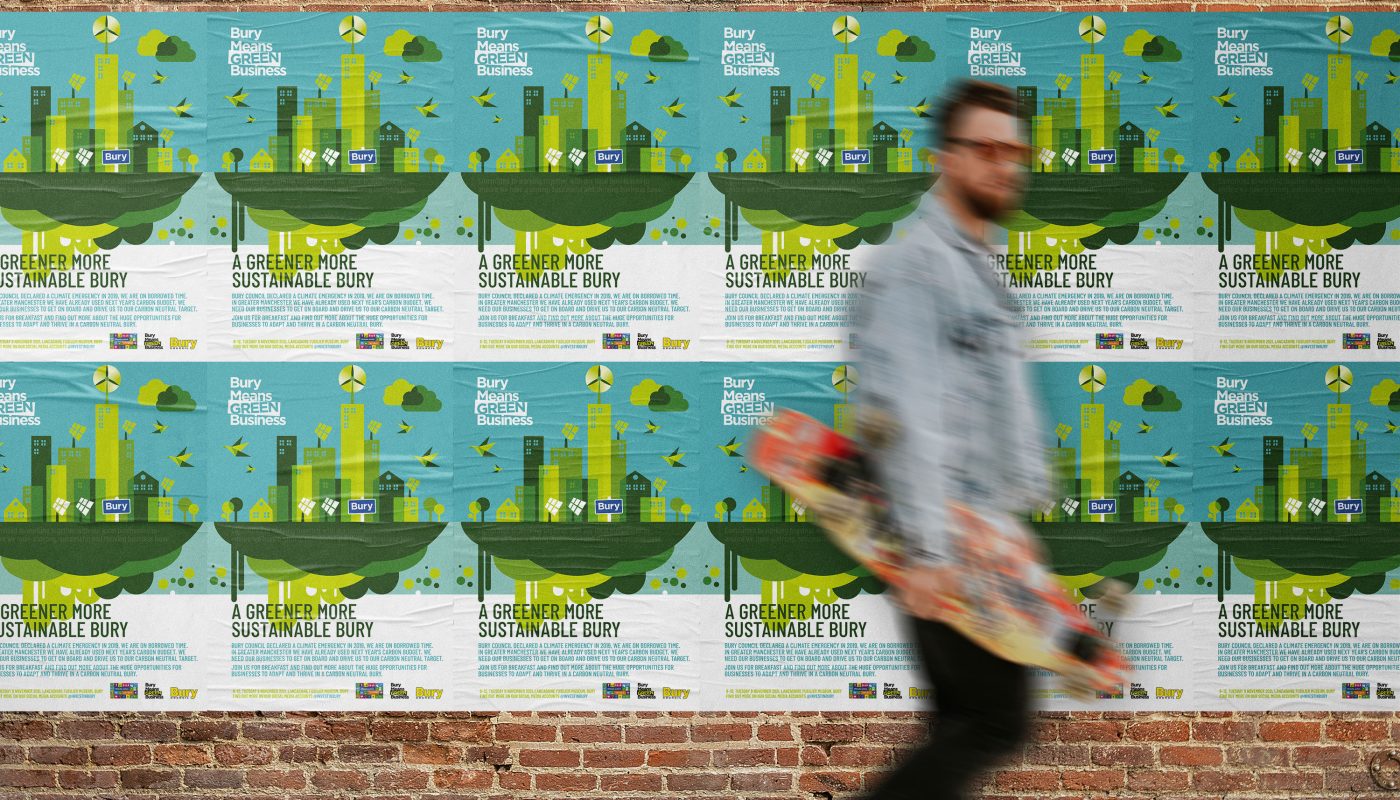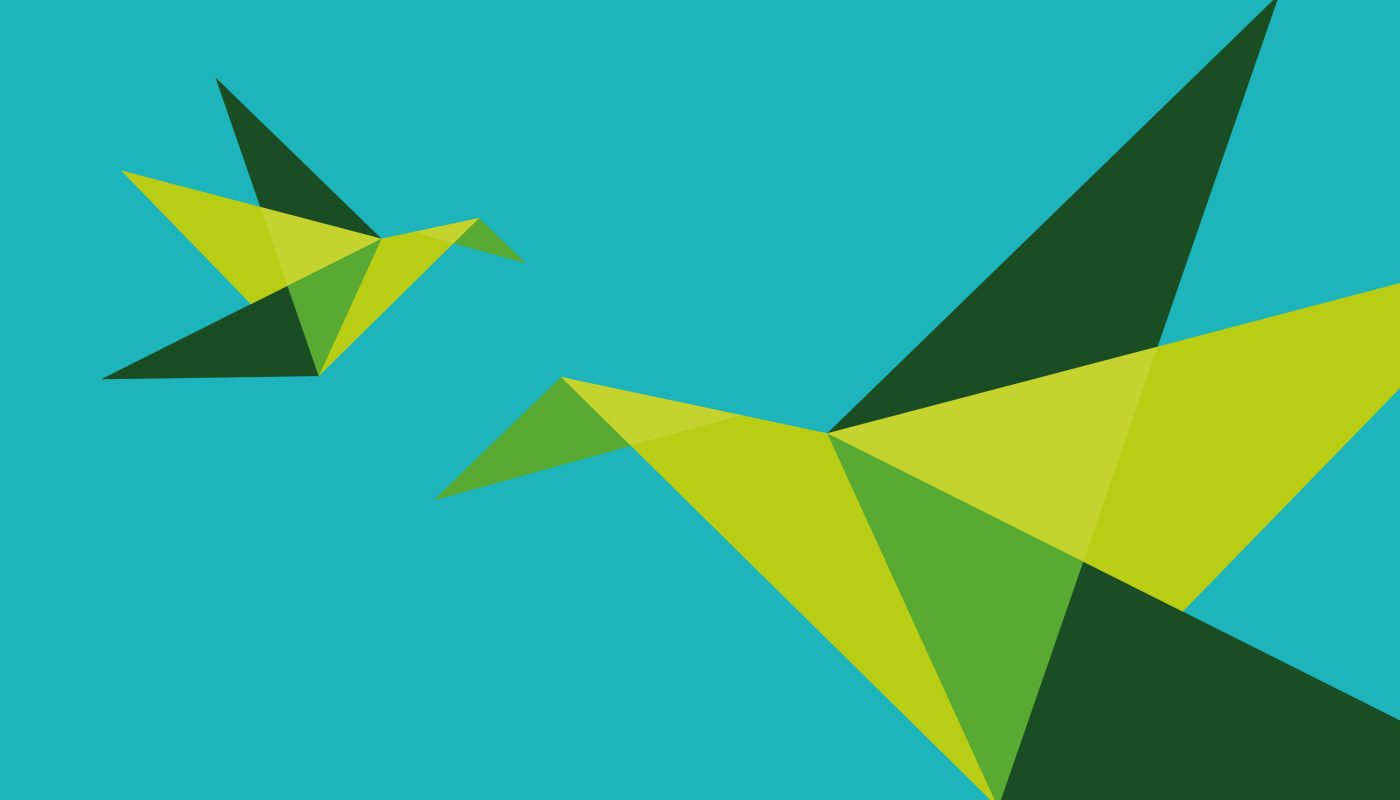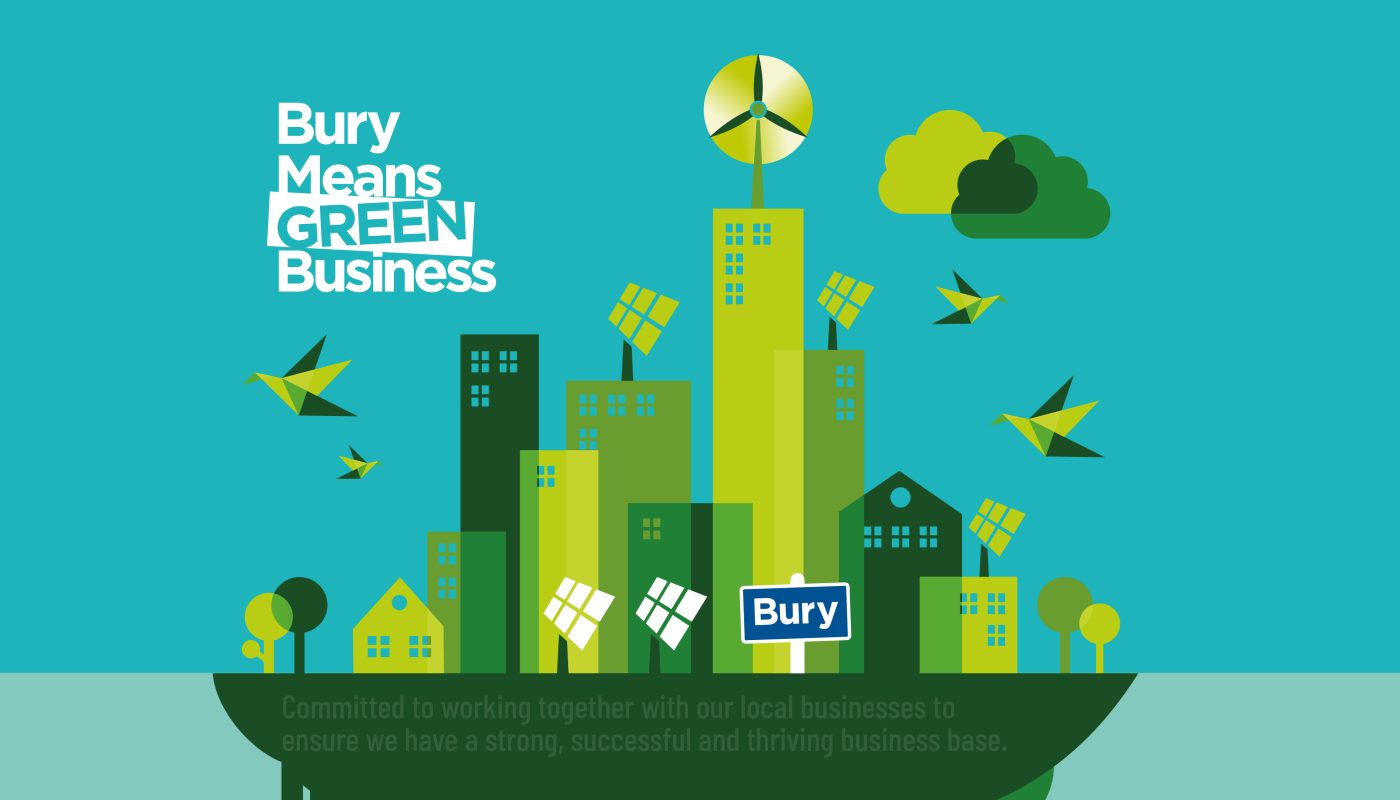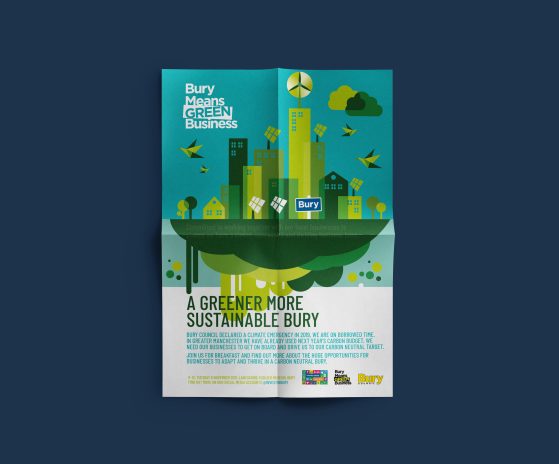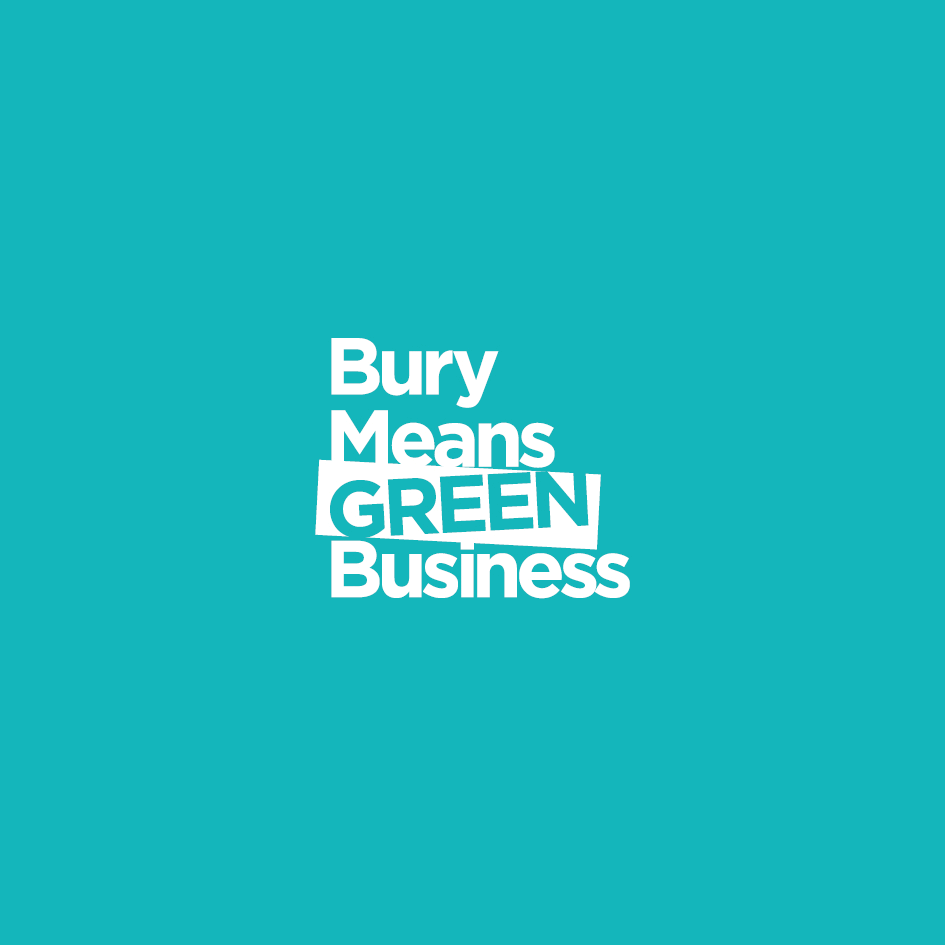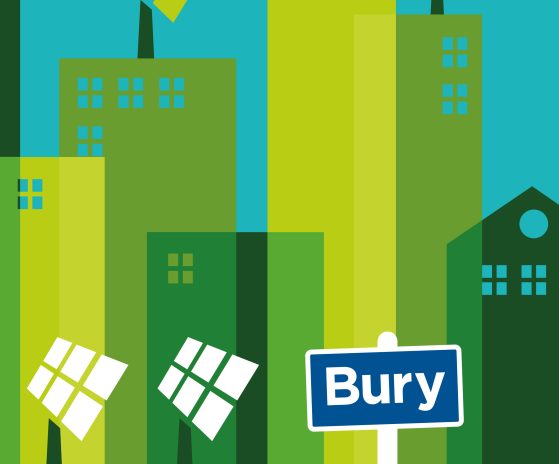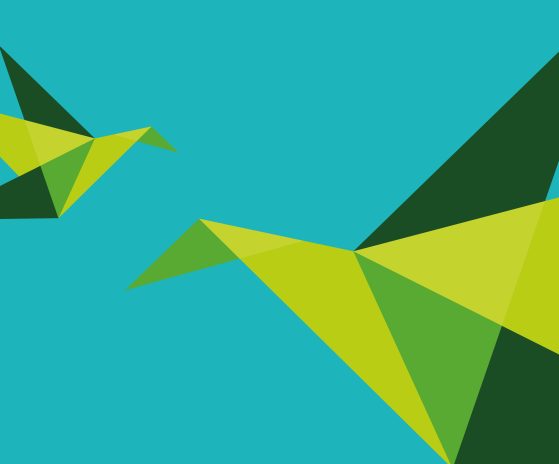 Our work on building and developing the brand we created for Bury Council over 5 years ago. Bury Means Greener Business is an event held by the Council to get local businesses on board and drive the boroughs to a carbon neutral target.
With the existing brand we helped create for the Council going from strength to strength, we were asked to build on this brand and develop it into 'Bury Means Greener Business'. Our brief was to get across this message to the local businesses. Bury Council declared a climate emergency in 2019, we are now on borrowed time. In the Greater Manchester area we have already used next year's carbon budget. We need our businesses to get on board and drive us to our carbon neutral target.
This message was to be used at a breakfast event where local businesses could find out more about the huge opportunities on how to adapt and thrive in a carbon neutral Bury.
Building and developing the brand to promote a greener more sustainable Bury
Working closely with Dan from Bury Council we were given a fantastic brief which would allow us to create and develop this into something unique to really stand alongside the original branding.
We started building and developing the brand with a new version of the logo, more evolution rather than revolution. The original logo was in upper and lowercase, we squeezed the Greener word into the logo using a box on an angle,  a bold statement to show what was going on, a new Bury. Then we created an illustration which was to be the main focus, totally different from the original brand. Again something we pursued to make this event stand out. Illustrations rather than the use of photography were developed for the brand.
A colour scheme to match the event rather than the original yellow palette. A different font which would be used on all the promotional material, more suited to this new approach. With all these fine details working together artwork was created for an event poster, the Event Brite ticket sales header plus numerous social media posts to use as a countdown to the event.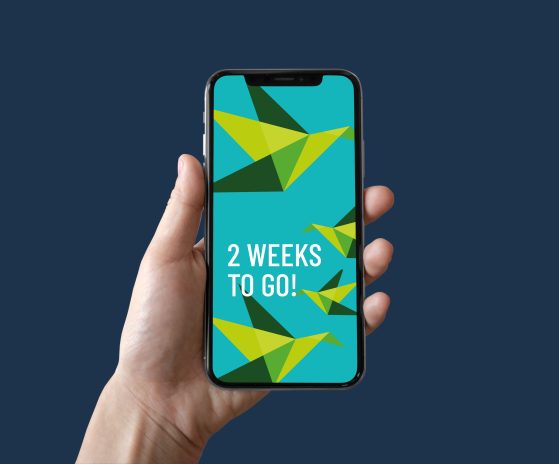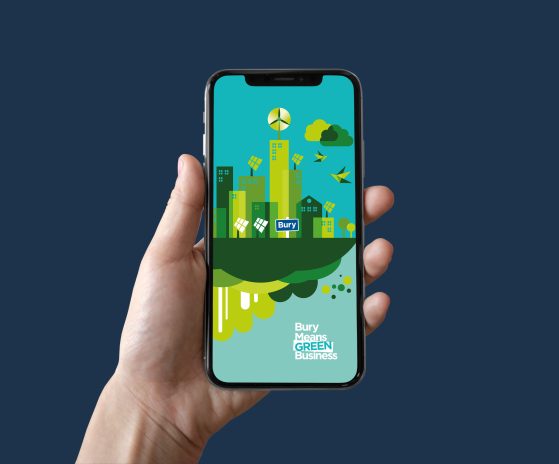 Love what you have see and think we might be a good fit together? Let's start a conversation...
>
Get in Touch