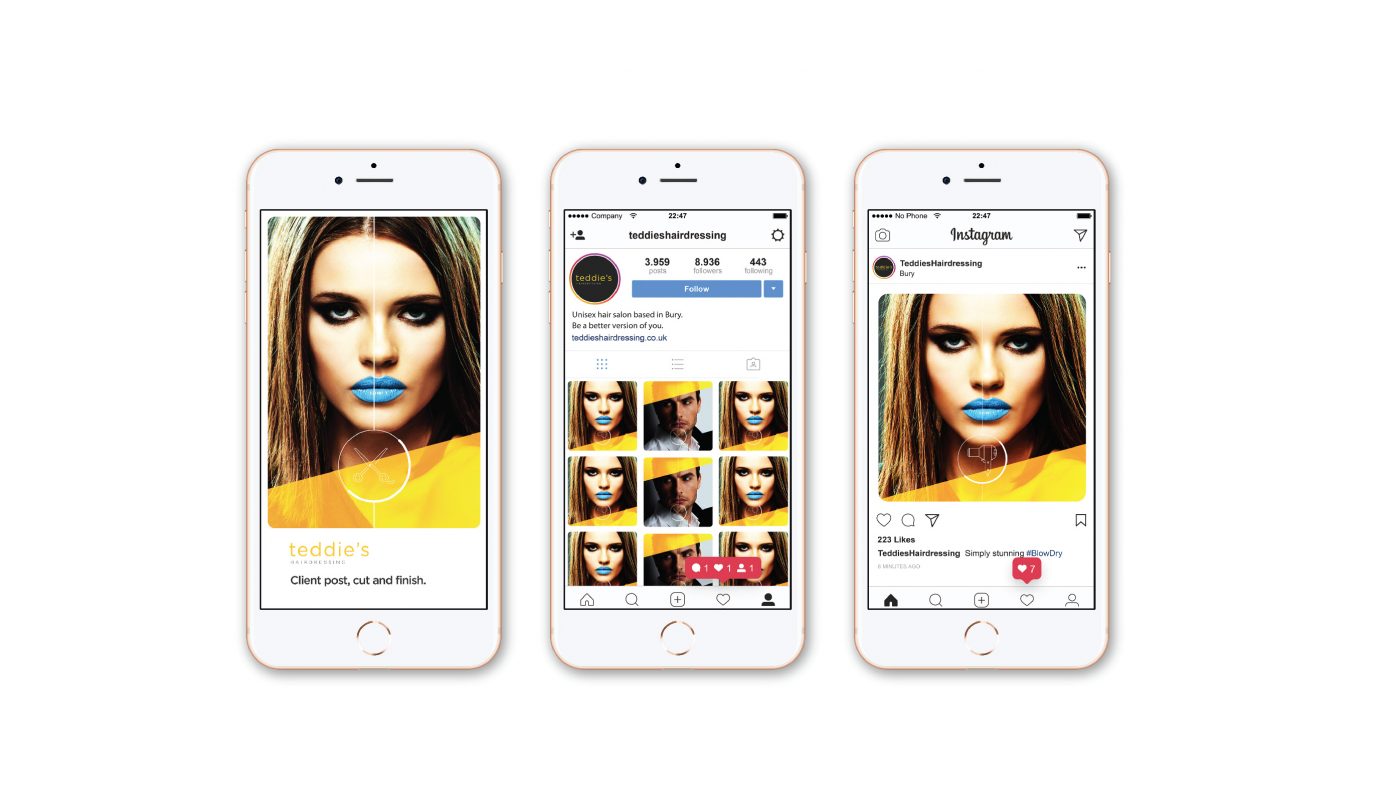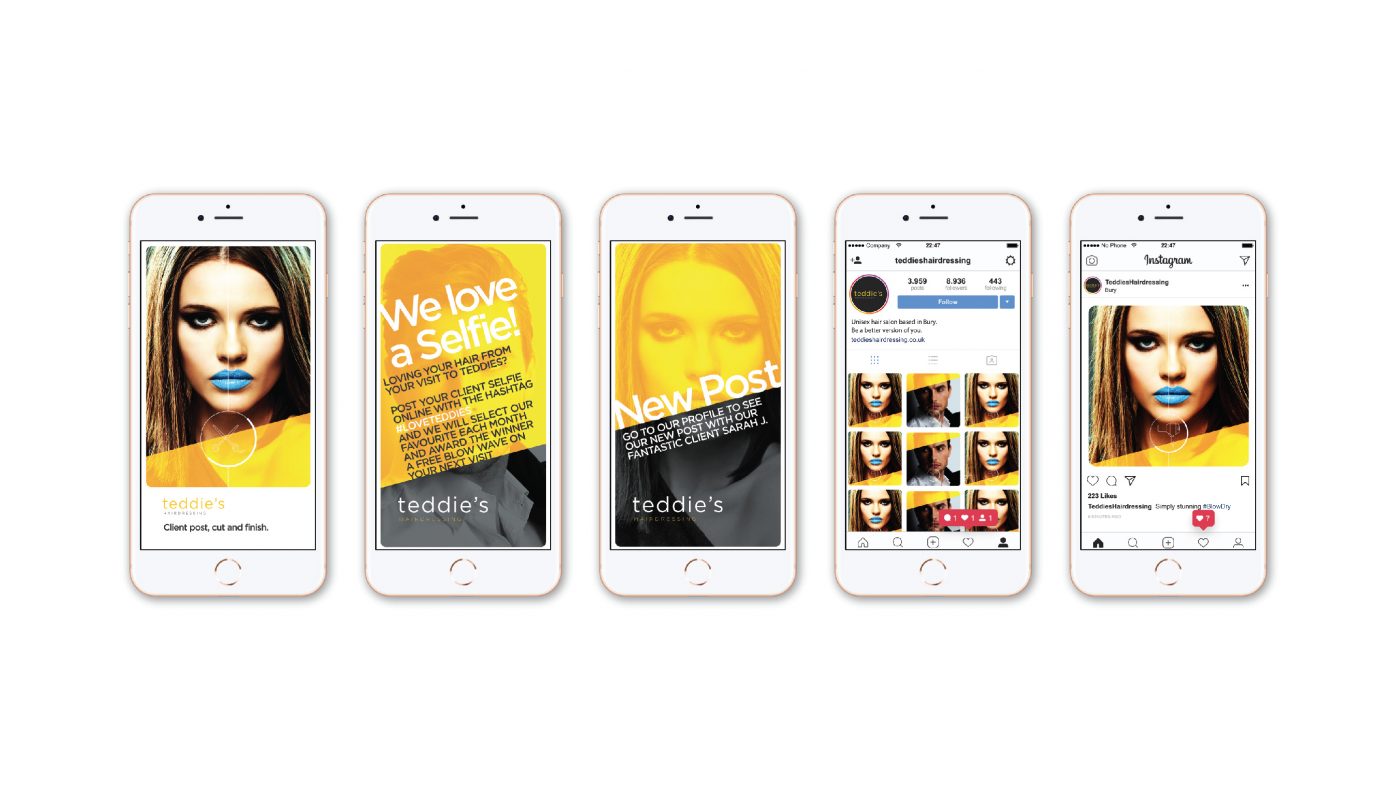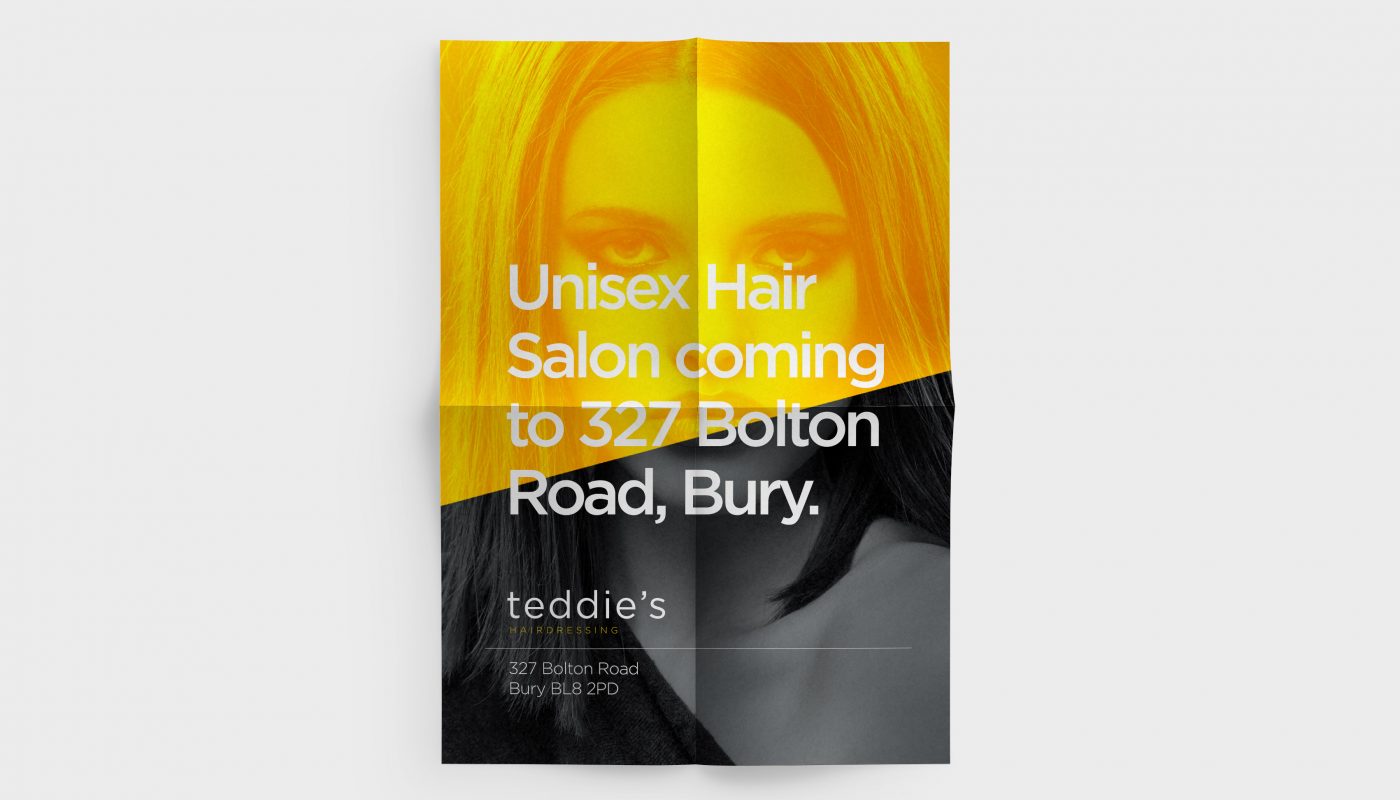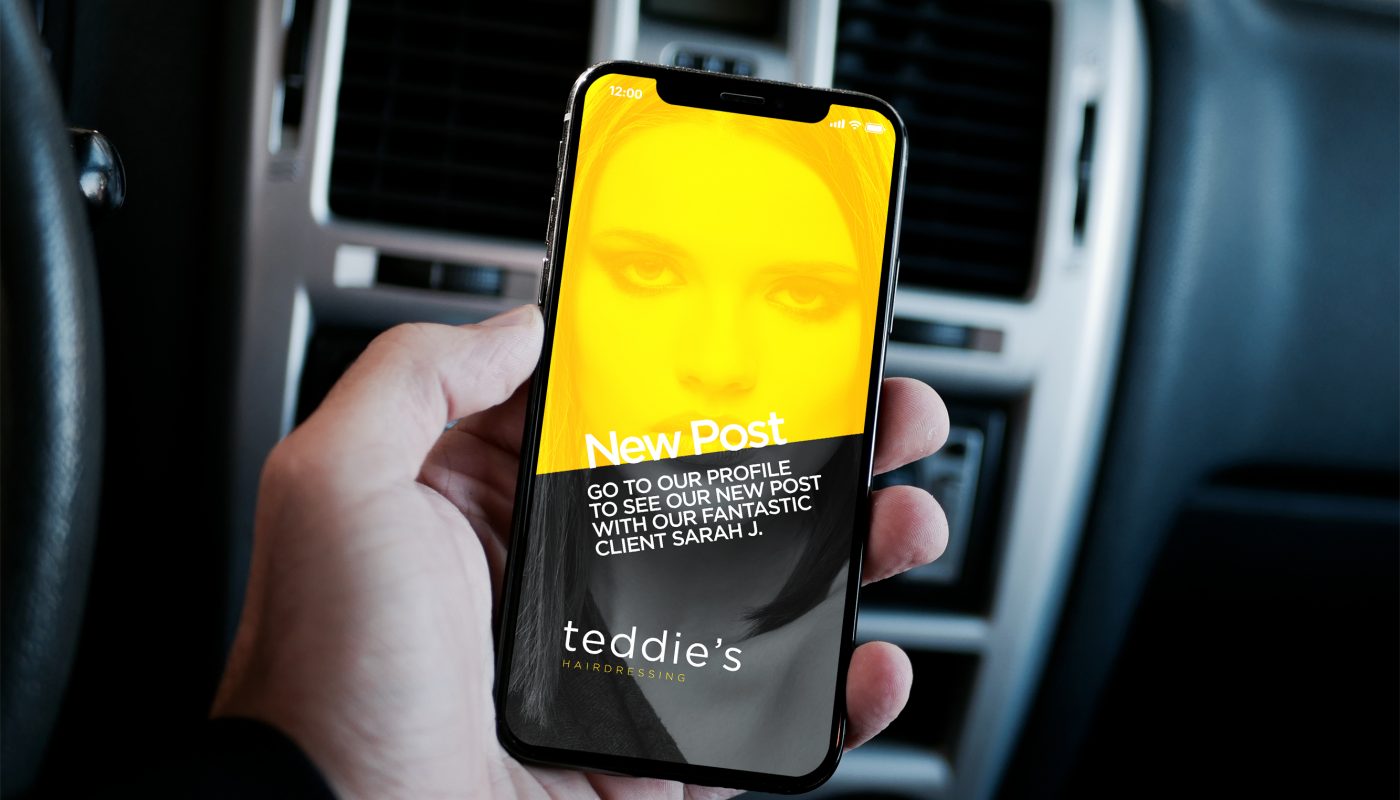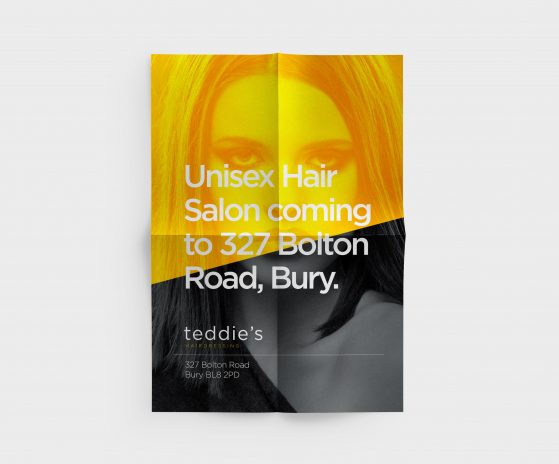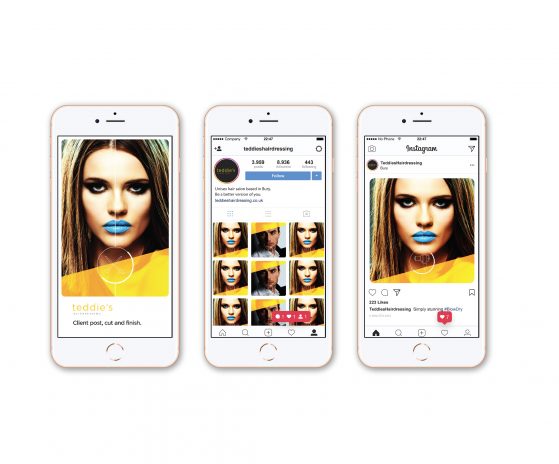 Using social media and print in conjunction together to get a new salon, Teddies Hairdressing, talked about and noticed…
Paul Psaila had previously owned hair salons in both Prestwich and Radcliffe, moving into with the Bury area ha wanted a totally different name and brand for the salon. In a saturated market he needed to get noticed and came to Hypa Concept to create his brand and to stand out from the crowd.
We created new branding for Paul in parallel with his close connections to the model world using some sharp imagery with graphics overlayed to make sure that once people had viewed the styling of the brand, they would remember it as 'Teddies'. The use of a grey colour palette highlighted with the sharp yellow, grabs the eye and doesn't let go. This design style has been rolled out over the promotional literature which included leaflets, appointment cards and posters.
To back this print campaign we also created a strategy and style for the salons social media platforms which mirrors the striking print, this ensures that anyone viewing the posts will recognise the salons brand, grab their interest and push for more knowledge about Teddies Hairdressing.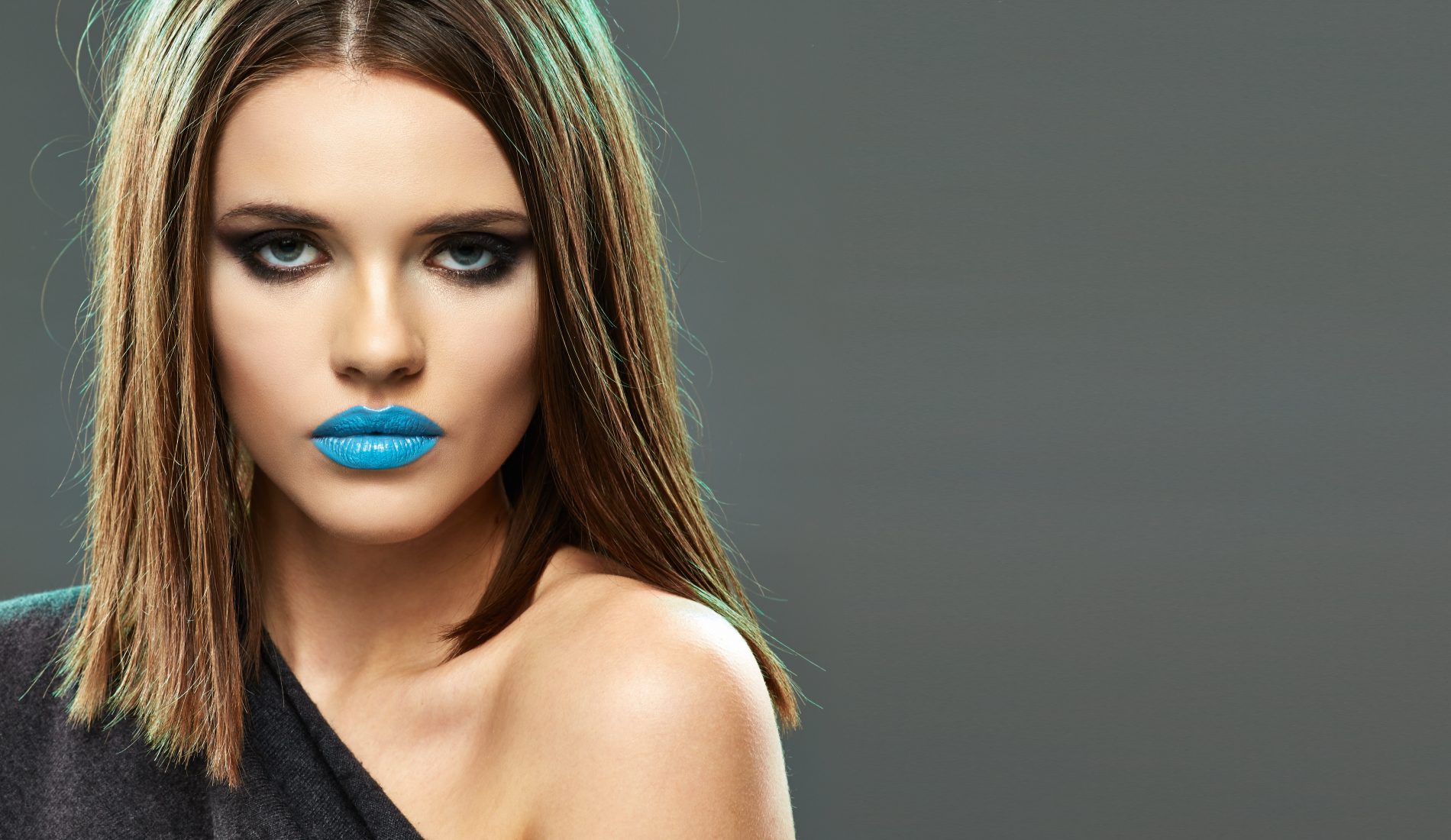 Love what you have see and think we might be a good fit together? Let's start a conversation...
>
Get in Touch