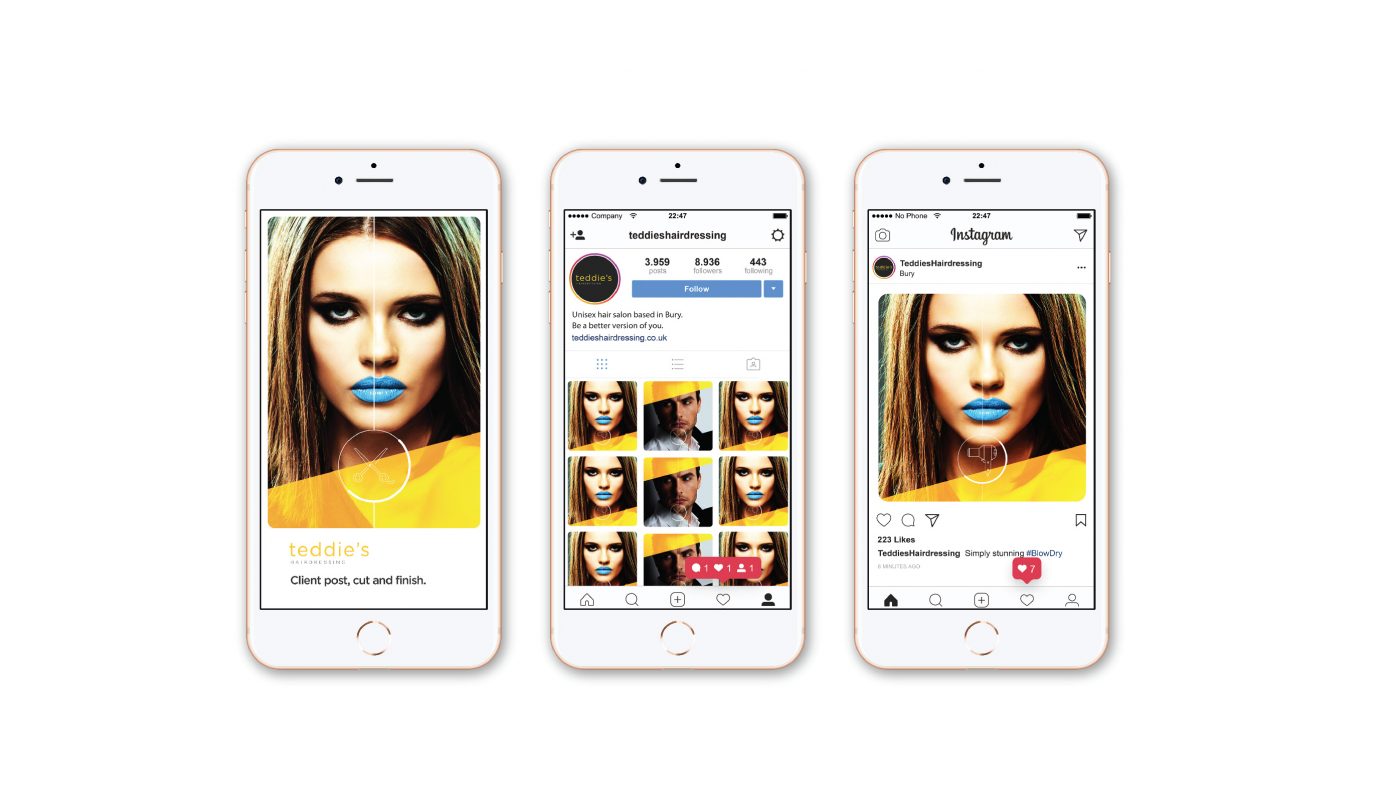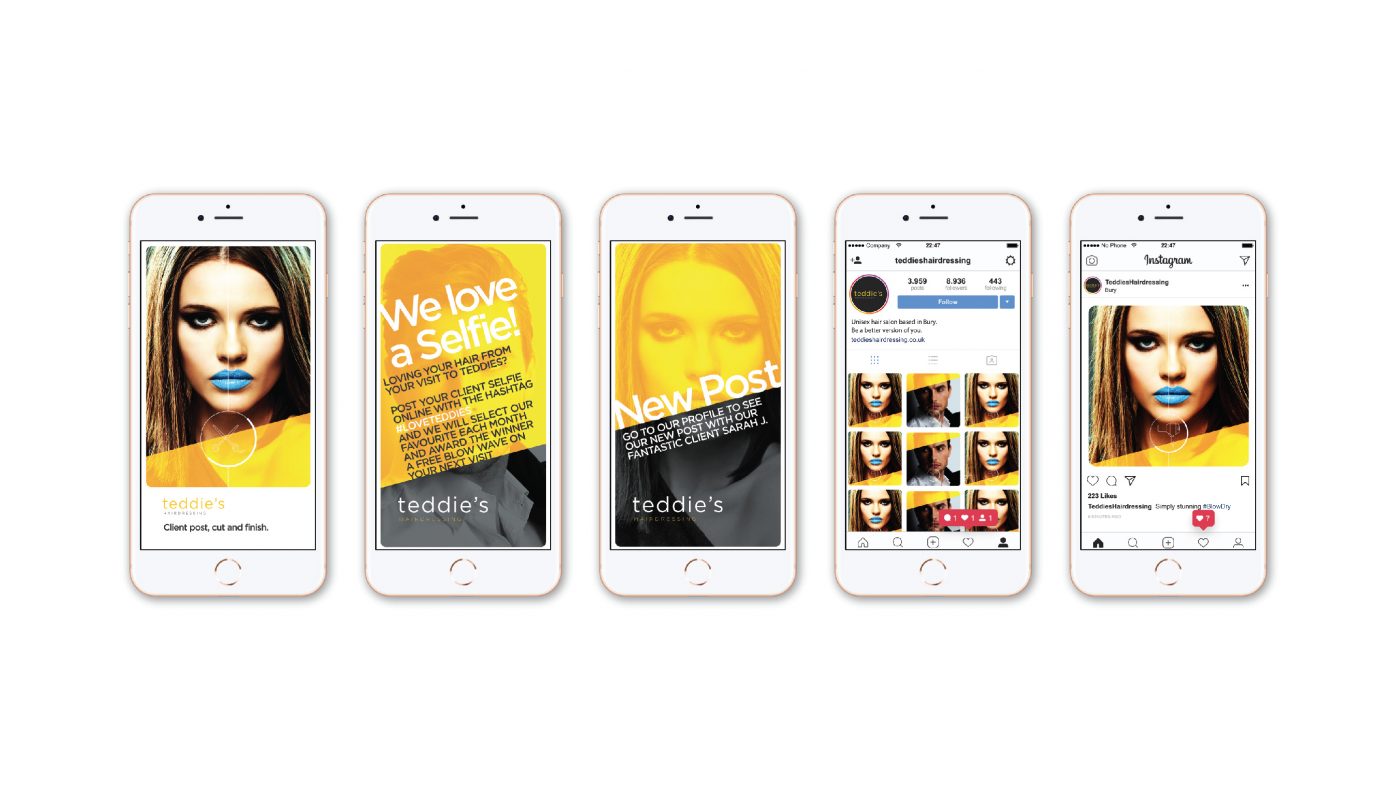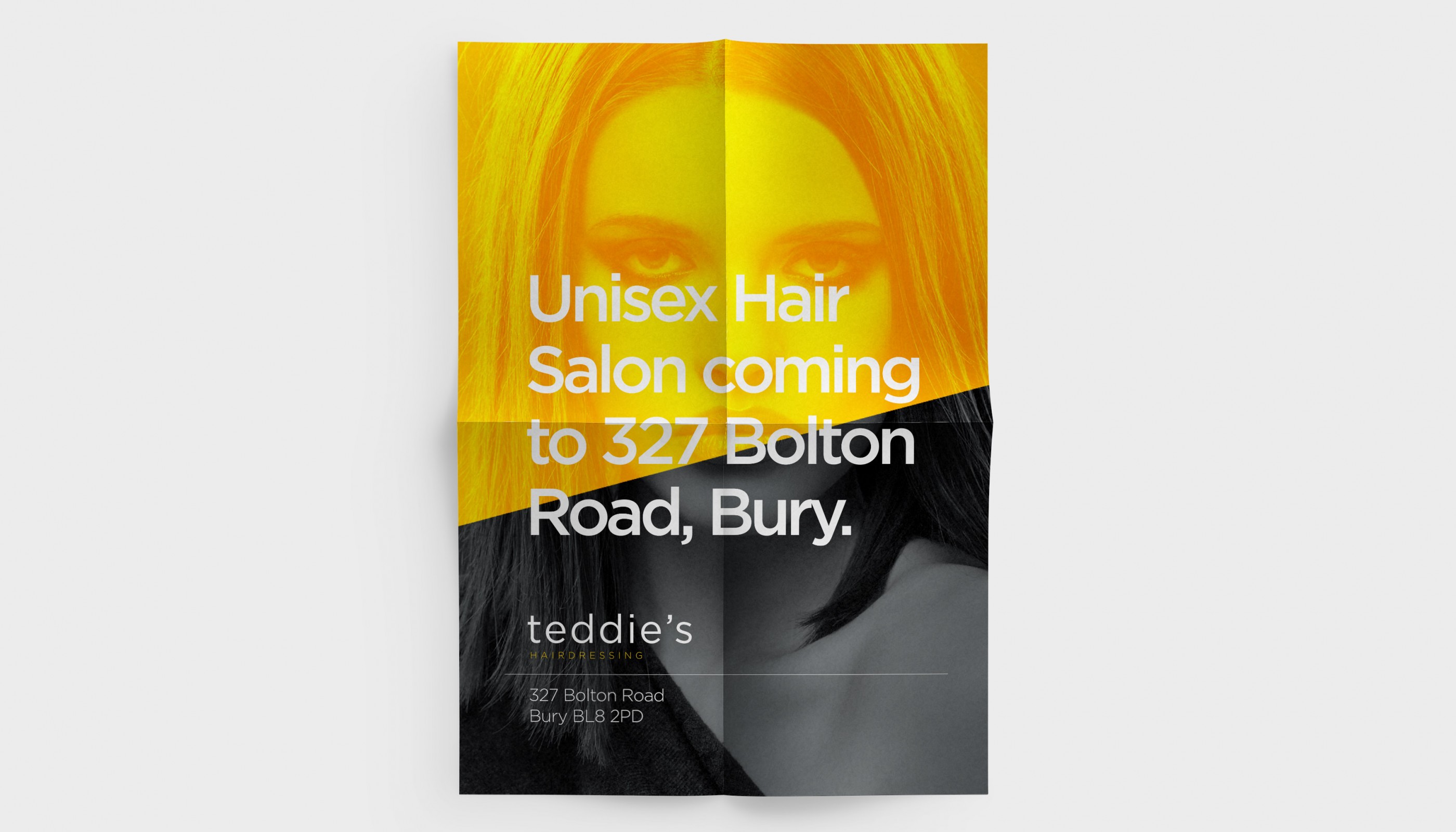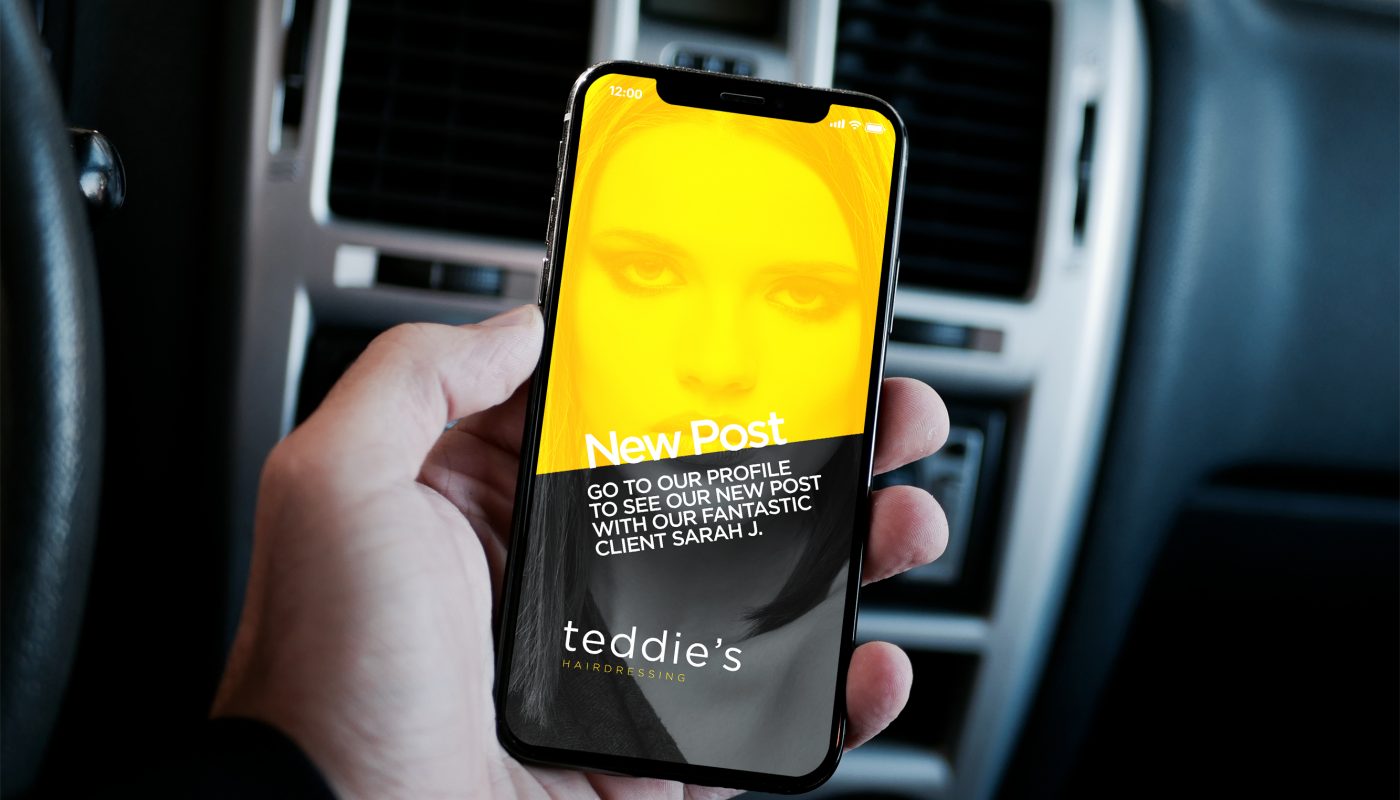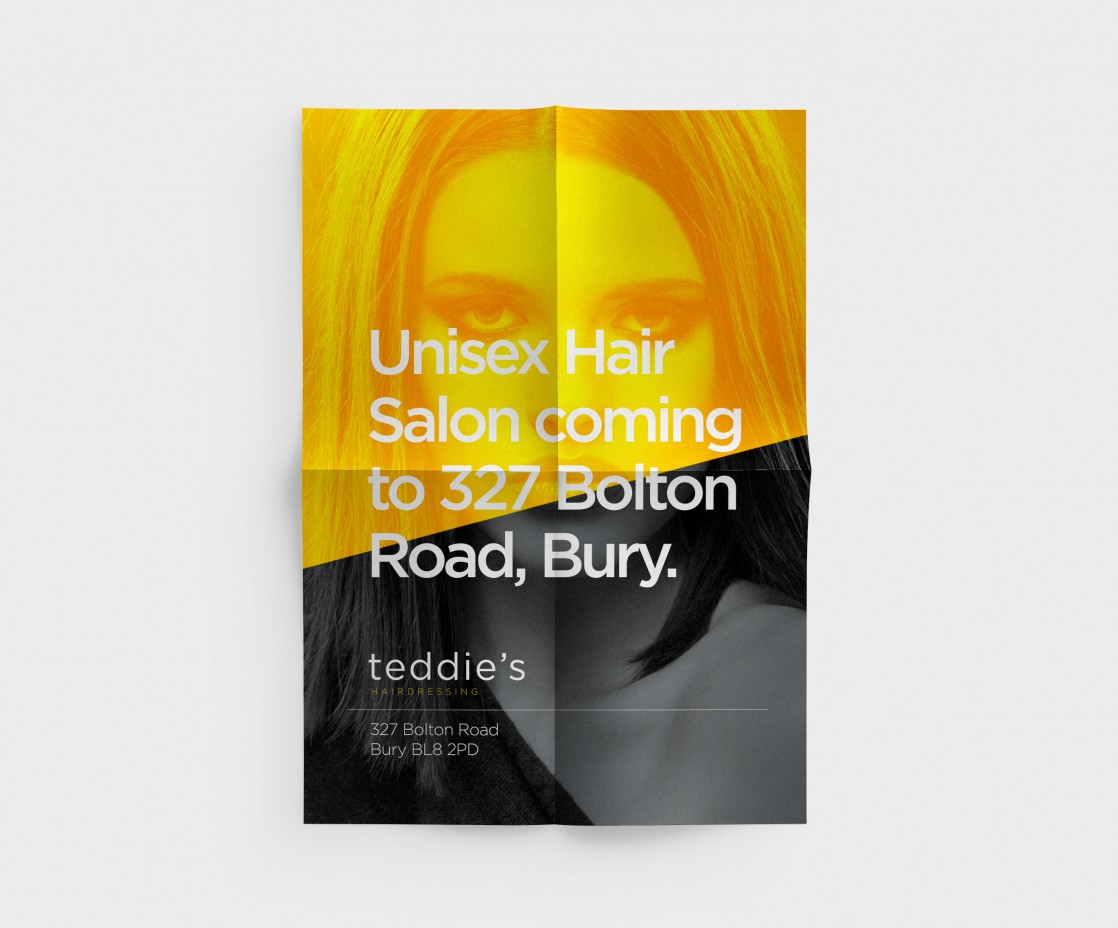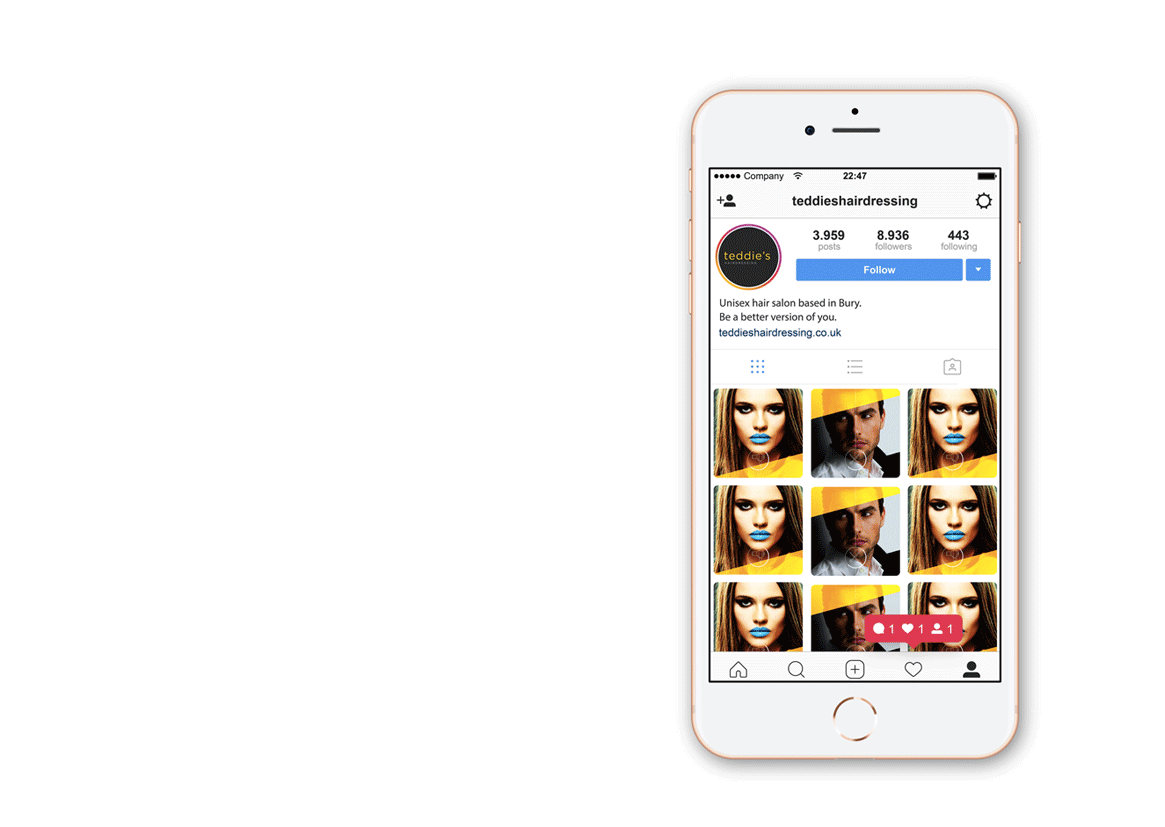 Using social media and print in conjunction together to get a new salon, Teddies Hairdressing, talked about and noticed by the public…
Paul Psaila had previously owned hair salons in both Prestwich and Radcliffe building a good name. However, with his new salon moving into with the Bury area, he wanted a totally different name and brand for the salon. In a saturated market the new salon needed to get noticed and create a buzz. Speaking to Hypa Concept to create his brand and to stand out from the crowd. Having a few issues to overcome we set about our four step process.
How did we intend to get this new business noticed in a saturated market? With the use of clean graphics and social media…. Had we not used a social media campaign promoting the business, nobody would have realised the salon was open until the signage went up.
We created new branding for Paul, leaning on his close connections to the modelling world. We did this using some sharp imagery with graphics over layered. All this made sure that once people had viewed the styling of the brand, they would remember it as 'Teddies'.
The use of a grey colour palette highlighted with the sharp yellow, grabs the eye and doesn't let go. Therefore, this design style is perfect for the salon and used throughout all promotional literature. Printed material includes leaflets, appointment cards and posters.
To back this print campaign we also created a strategy and style for the salons social media platforms. In other word, a full brand which mirrors the striking print. Ensuring that anyone viewing the posts will recognise the salons brand. Grabbing their interest and push for more knowledge about Teddies Hairdressing.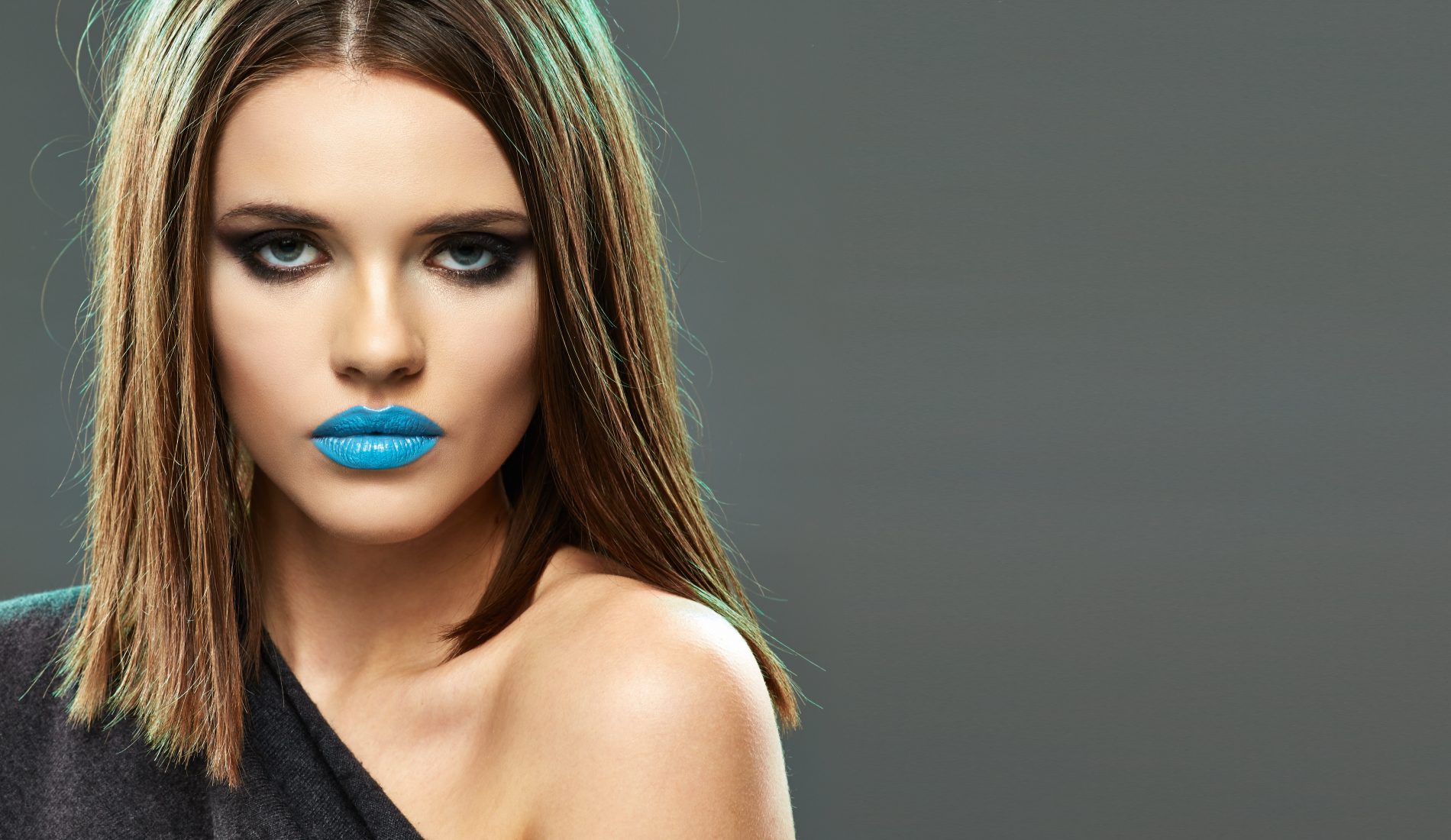 Love what you have see and think we might be a good fit together? Let's start a conversation...
>
Get in Touch