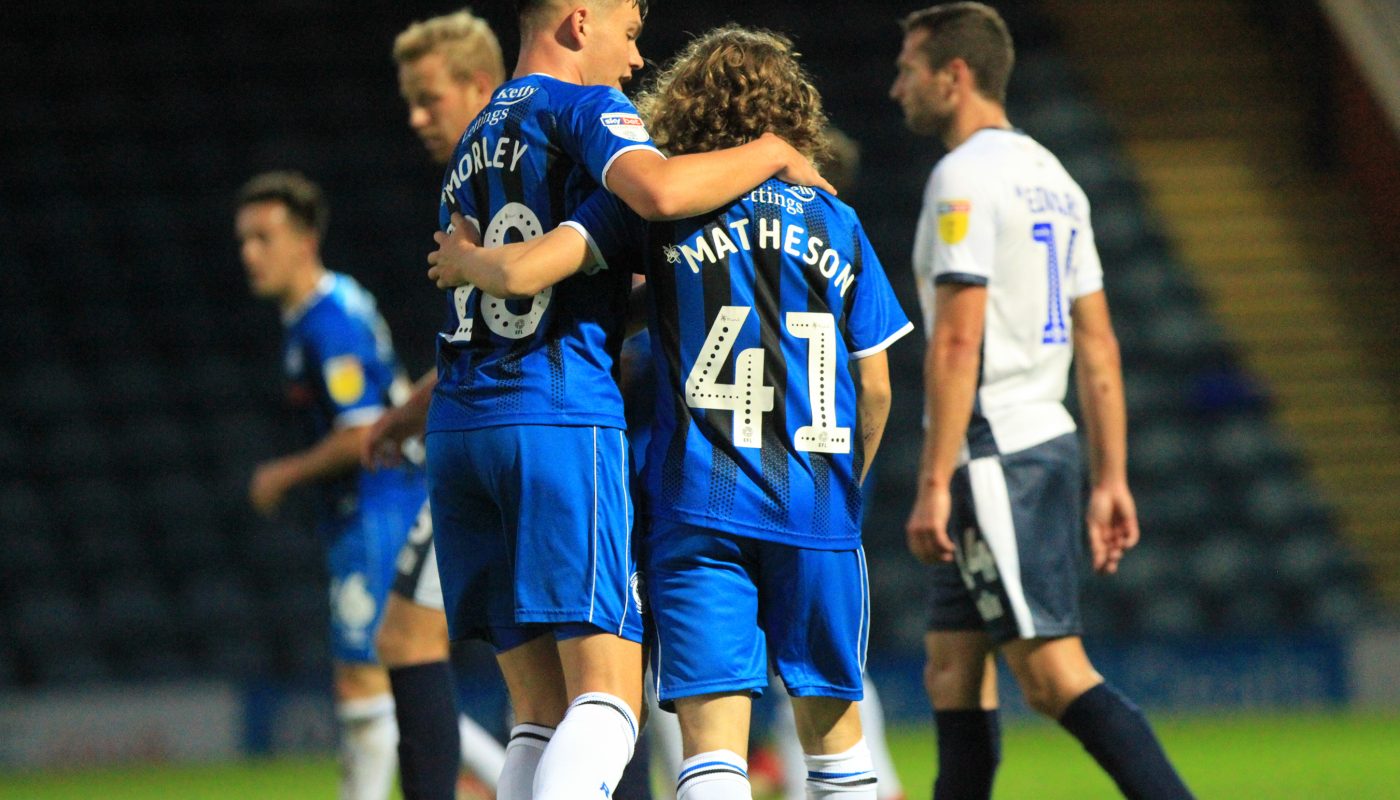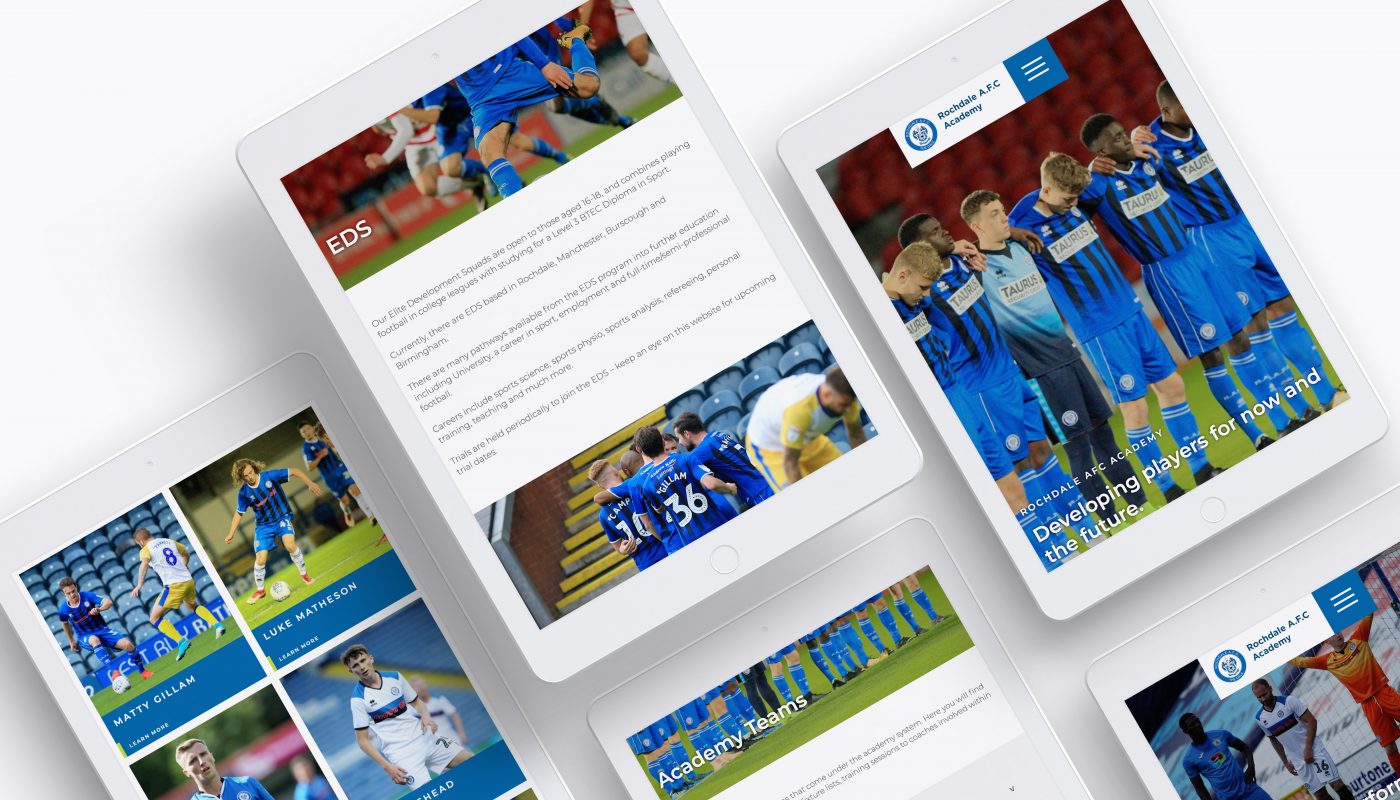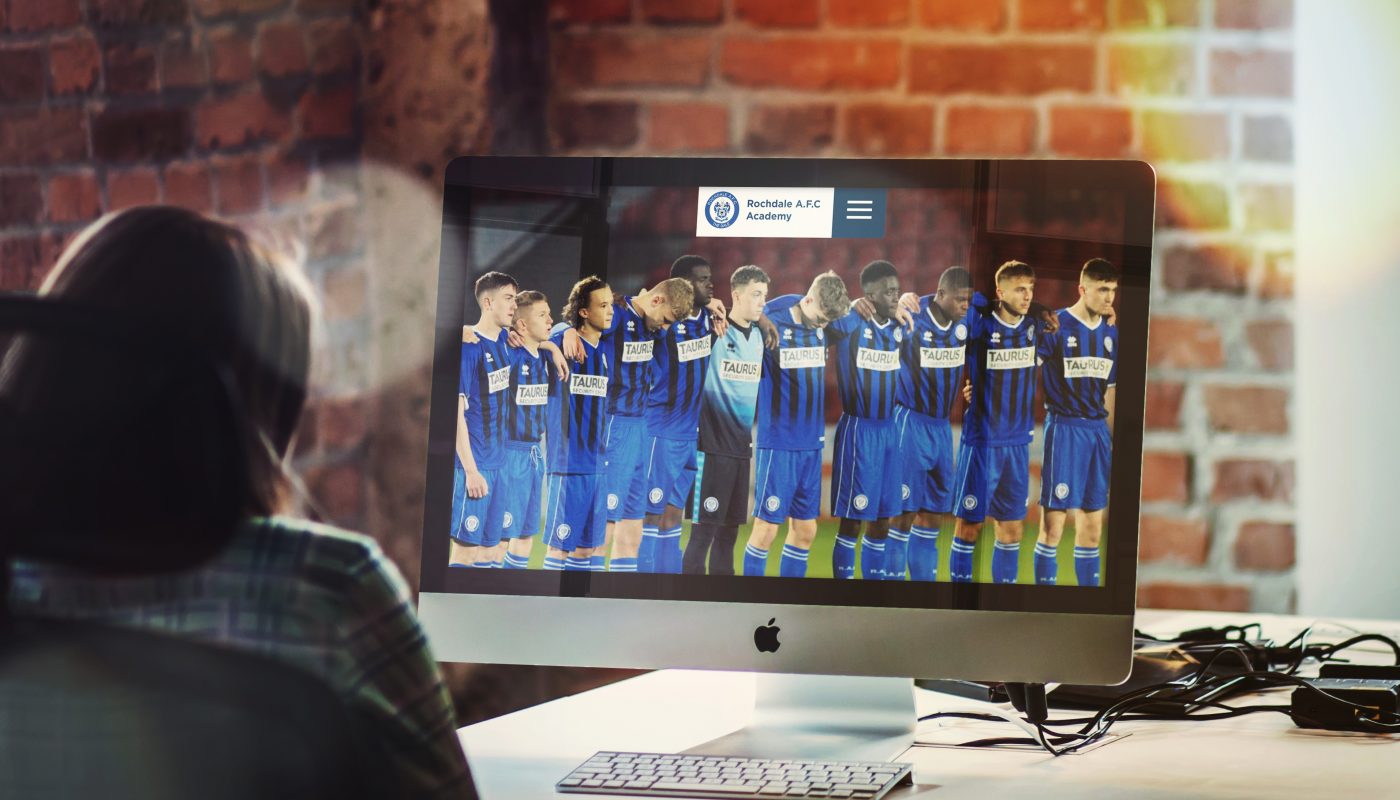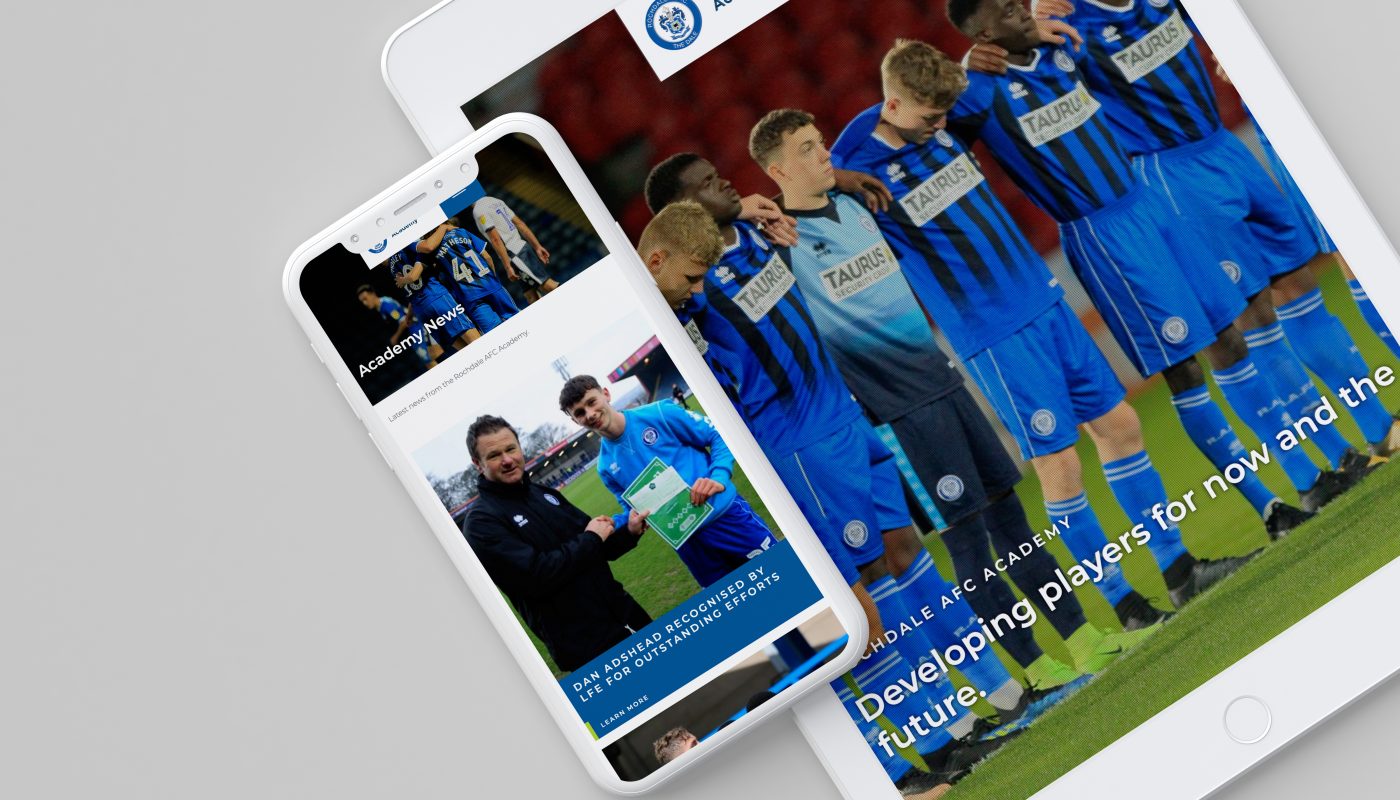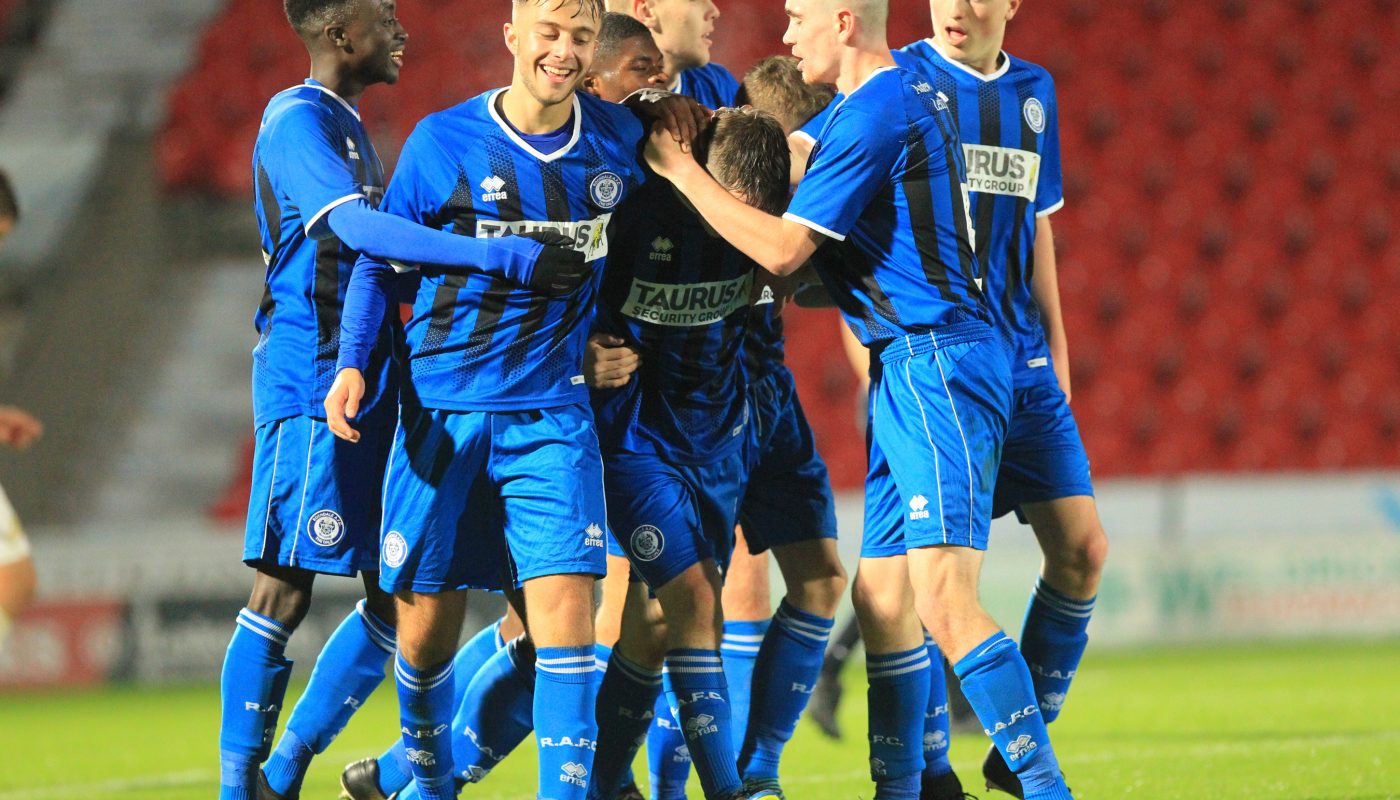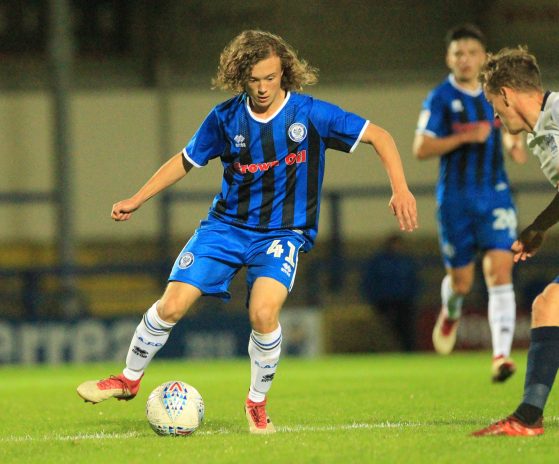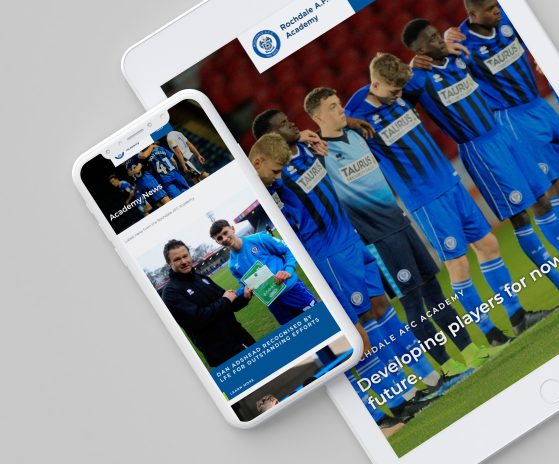 Rochdale Youth AFC
A brand new website to help staff, players and parents on their football journey.
Rochdale Youth AFC came to us needing a new website for their youth teams, the existing site was falling short as it wasn't responsive and didnt allow the coaches to update training plans or even inform both players and parents of the matches coming up for each age group. The website was to act as a hub to house all the information content as well as inform both players and parents of the standards the club expects.
We started by creating the websites identity by using the colours that are traditionally associated with the football club. By using the blue colour of the Rochdale team colours, which is a fairly striking blue we then used a green as a highlight colour for key elements of the website. We had a fantastic library of images to use from the teams plus we built in some video content to the site which linked to the clubs social media platforms, this allows fans more access to the runnings of the club.
The site is an information site, housing information on details from what to do if a player is sick or injured, the vision and values or success stories of academy players who have gone on to play for the club. Serious amounts of information, so there was a big challenge to make the site look welcoming and easy for the viewer to navigate to find the relevant details they needed.
This website has been a huge success for the academy at Rochdale AFC, we are proud to have created this for them and have become sponsors for the youth teams as these players push to live out their dreams of becoming professional footballers.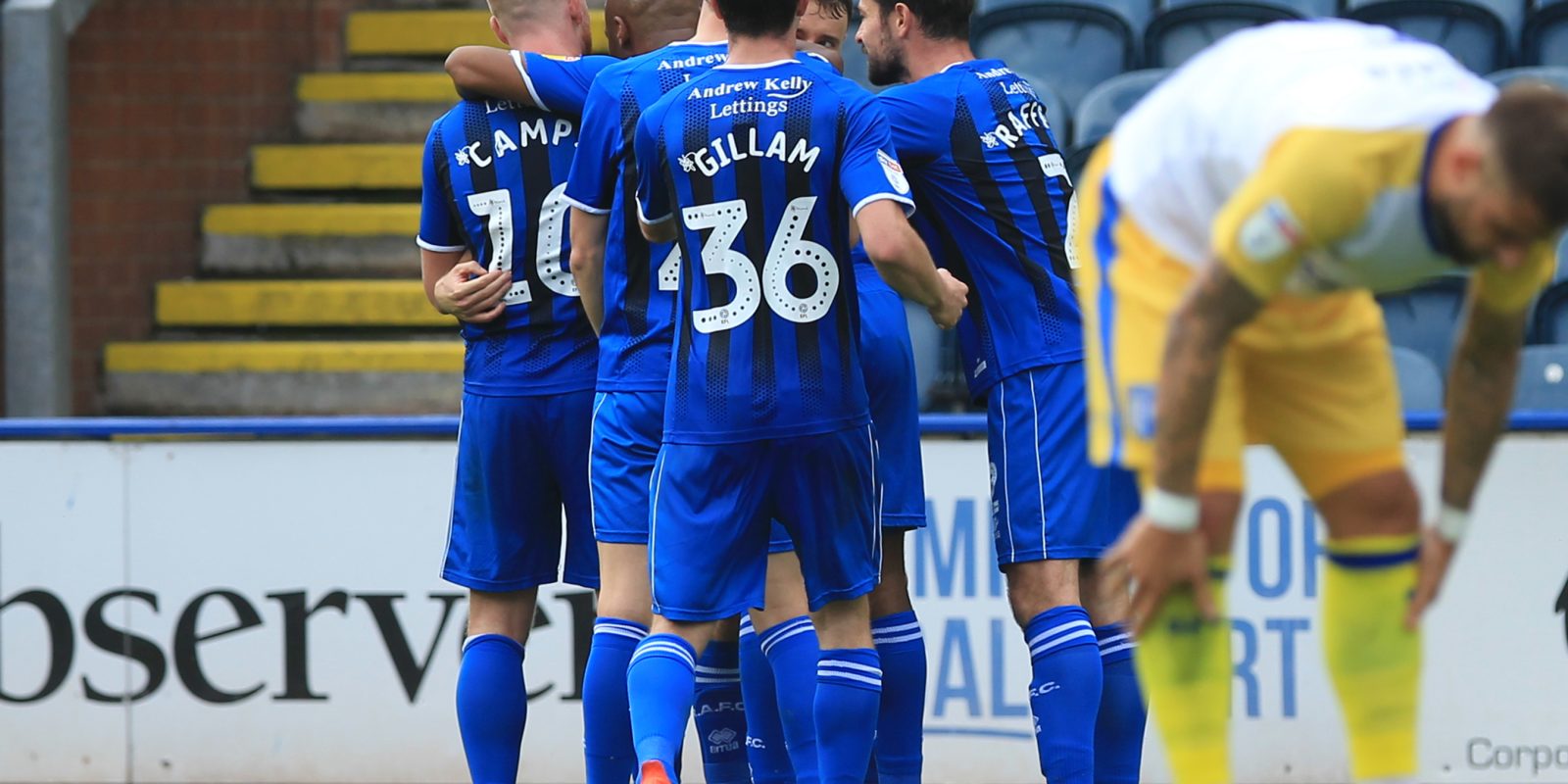 Love what you have see and think we might be a good fit together? Let's start a conversation...
>
Get in Touch